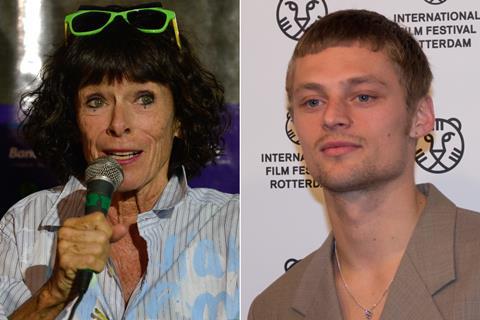 US actor Geraldine Chaplin and the Netherlands' Jonas Smulders have joined the cast of US-Belgian filmmaker Jessica Woodworth's drama Fortress.
Filming on the drama got underway this week in Sicily, and will run until October 5.
Woodworth has written the screenplay for the film, adapted from Dino Buzzati's 1940 Italian novel The Tartar Steppe. It is about a young solder, hungry for battle, who embeds himself in an isolated fort where men wait in vain for an enemy to strike.
Woodworth is also producing with Peter Brosens for Belgium's Bo Films and Krater Films, with co-producers Palosanto Films from Italy, Volya Films from the Netherlands, Beluga Tree from Belgium and Art Fest from Bulgaria. The film will be shot in black-and-white on Super 16mm film.
It is the first time US-Belgian filmmaker Woodworth is directing a feature solo; each of her five previous features have been co-directed with Brosens.
Fortress participated in TorinoFilmLab in 2017, going on to find funding from Belgium, the Netherlands, Italy, Bulgaria and Armenia.
The Tartar Steppe was previously adapted for film in 1976 by Italian director Valerio Zurlini as The Desert of the Tartars, starring Jacques Perrin and Max von Sydow.
Chaplin, the daughter of cinema legend Charlie Chaplin, was nominated for a Bafta for her role in Alan Rudolph's 1976 Welcome to L.A., and has received three Golden Globe nominations in her career.
Named an EFP Shooting Star in 2018, Dutch actor Smulders broke through with films including Michiel van Erp's Open Seas, and has since appeared in festival titles Paradise Drifters from Mees Peijnenburg and Antoneta Alamat Kusijanovic's Cannes 2021 prizewinner Murina.