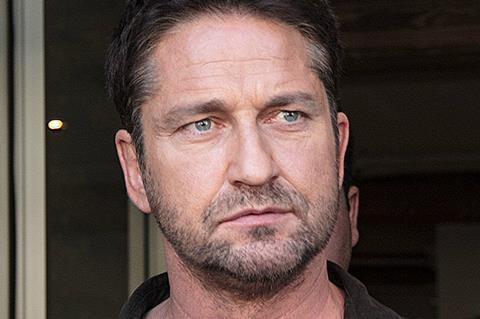 Capstone Group has closed major territories led by France and Germany on the hot Cannes virtual market sales title Kandahar starring Gerard Butler.
The upcoming action thriller from Thunder Road Films and G-Base has sold in France (Metropolitan), Germany (Leonine), Italy (Leone), Spain (Dea Planeta), Middle East (Eagle), Scandinavia (Nordisk), and Benelux (DFW).
Audiences will also get to see Butler in action in Latin America (Sun), Japan (Klockworx), South Korea (Joy N Contents), Taiwan (Movie Cloud), Portugal (Lusomundo), Switzerland (Impuls), Singapore and Vietnam (Encore), Israel (United King), and airlines (Captive).
It is understood advanced negotiations are underway for the UK and Australia.
Ric Roman Waugh reunites with his Greenland and Angel Has Fallen star on the story of a CIA agent on assignment in the Middle East whose cover is blown. With elite enemy forces in pursuit, the operative must fight his way alongside his translator to an extraction point.
Principal photography will take place on location in the Middle East.
Waugh co-wrote the screenplay with former military intelligence officer Mitchell LaFortune, and Thunder Road acquired the original script in 2016. It is based on LaFortune's experiences at the Defense Intelligence Agency in Afghanistan at the time of the Edward Snowden leaks.
Thunder Road's Basil Iwanyk and Erica Lee are producing with G-Base's Alan Siegel and Butler, and Capstone Group's Christian Mercuri. Rob Moran serves as executive producer with Brendon Boyea and Jonathan Fuhrman.
"For the most part I found the buyers to be fully engaged and with an appetite to buy the right product," said Mercuri, whose Capstone is co-financing the project and handles international sales. "The set-up may have been different with the virtual aspect of the market, which can never replace the face-to-face, but it was a market and deals were getting done. We need to commend CAA for the job they did in setting it all up.
Referring to the mood among buyers, he added: "They are nervous, much like we all are, and they certainly had questions regarding how we plan to get these productions off the ground. However, 'nothing good will come of sitting on our hands' seemed to be the general vibe I got and with most wanting to push things forward."
CAA Media Finance arranged financing and represents US rights.