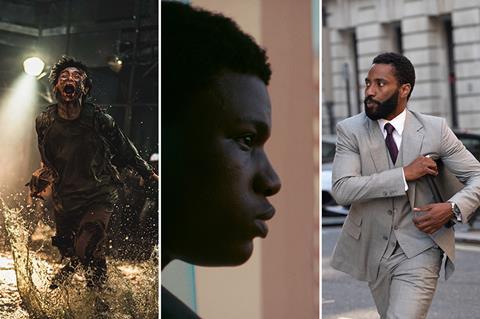 Festivals go local
There was no confusing Virtual Cannes with a physical festival, although those sales agents who showed their Cannes 2020 Label films to critics did benefit greatly from buzz (Gagarine, Slalom, Sweat) and a semi-captive audience.
With Cannes in the rear-view mirror, even if the Label films are still littering the highway ahead, festivals have begun to pivot. Geography is starting to significantly come into play. Venice and San Sebastian, figurehead festivals of two European countries that were hit early and hard by Covid-19, have emerged with plans for physical festivals, although these are – as with everything – fluid.
Italy and Spain have lifted travel bans, and those festivals are making tentative steps towards reduced numbers in terms of films and attendance. The hope is for the same, if smaller. Zurich hasn't declared its hand, but Switzerland is also in a strong position to make invites to overseas guests, with the European travel ban signalling where they might come from (guests from the Americas seem likely to be restricted to dialling in).
Telluride is expected to slim down, but has said it will press ahead and has added an extra day to accommodate social-distancing. But other festivals have announced brave, bold decisions. Toronto, a huge, audience-led festival, has had to make some tough calls, scaling back dramatically to 50 features in a hybrid version; filmmakers will be invited to present their films, but there is a quarantine currently operating in Ontario. Fifty is also the magic number for London in October, another audience-friendly city-based festival. On top of that online component, it will show 12 new films across the UK country in preview screenings.
Hong Kong International Film Festival is set for August as a local event, and rumours are circulating that Shanghai will take place in late July, but international visitors are still not allowed into China. All eyes must now be on Busan in early October for an indication on where Asia is heading.
The clearest indication that this pivot to local audiences with an online add-on will be with us for quite some time was the announcement by Sundance that it would also aim for a local festival with online tentacles reaching out globally from Utah next January.
The big question: with smaller festivals, production so slow to resume and a product lag now yawning for 2021, how many independent features will hold back, until when, and how will that affect awards?
Also, don't you wish you had shares in Shift72?
The new-look awards season
The Oscars, the Baftas, even the Independent Spirits, have set out their stall but that doesn't mean the precise flightpath to Awards 2020/21 is any clearer. The Academy has set its awards show for April 25, with the qualifying release period falling between January 1, 2020 and February 28, 2021. That means both Sundance and Berlin will benefit from having two events in that timeframe, making them beneficiaries if the red carpet ever does get rolled out again – Berlin in particular for an awards-friendly European premiere rollout. (Bafta will take place on April 11, but hasn't announced its eligibility period yet; Berlin will take place from February 11-21, 2021.)
That's a big eligibility corridor, especially when you factor in that online releases are also being considered. In all that wide open space, and with the Oscar best picture category now set at 10 features, the question remains of when campaigning will start. Smart money is on fall festivals to throw up some candidates, but US awards talk to start in earnest around New York Film Festival, which runs September 27-October 13.
Like Spain and Italy, New York was hit early and hard: it may be in a position to stage some form of physical event. And with the US release pattern so uncertain, it's a place to put a pin in the map as a launchpad for awards. (London, with its 12 physical premieres between October 7-18, can also function in the same way for Bafta.)
All change for markets
The Cannes virtual market and the complementary US agency-led platform have largely been hailed as successes, both in terms of participation and business done. Final numbers released by the Marché du Film revealed that it welcomed 10,002 participants from 122 territories with the US providing the biggest national delegation of 1,500 professionals, followed by France (1,400) and the UK (950).
The decision of the Marché's parent body, the Cannes Film Festival, to announce an Official Selection on the eve of the event proved a savvy move from a market perspective, giving focus and driving buzz – although not all the titles made a splash, with some sales agents and producers preferring to hold off until a physical festival launch.
Participation levels revealed the international film community's pent-up desire to reconnect after months of lockdown and home-working. The big question now is where will they meet first in the flesh, rather than by video call? Professionals canvassed by Screen suggest it may not be until 2021, at the Berlinale's EFM, or even Cannes.
In the meantime, with Toronto's industry events taking place online, European buyers and sellers are likely to coalesce around Venice and San Sebastian. Some professionals are predicting more deals might get signed at these events in the absence of a market in Toronto. Venice is also pushing on with physical versions of industry events such as its Venice Production Bridge gap-financing meeting. It will be one of the first co-financing events to take place physically since the Berlinale in February.
The American Film Market, scheduled to go ahead from November 4-11, looks set to be a mainly North American affair, with Europeans and Asian professionals likely to stay away.
The Marché du Film Online has proven, however, that business can still get done even if most professionals say they crave human contact. The bigger hurdles for the film business in the era of Covid-19 are the reopening of cinemas and production restarts.
Production resumes (hopefully)
Behind the genuine excitement surrounding starry packages, the real conversation at the Cannes virtual market revolved around when it would be safe to resume production.
The timelines depend on geography. In the US it is varying from state to state: pockets of Georgia outlined protocols and looked close to being ready, while California appeared to be moving towards a greenlight before the state, like many parts of the country, got swallowed up by a resurgence of new Covid-19 cases. Scheduling across the States will suffer setbacks.
But even more pressing is the question of how independent productions will get off the ground without insurance coverage for losses stemming from Covid-19. No insurer in the US currently offers such coverage. Streamers and studios can self-insure, but that's too expensive for the indies. A coalition of labour groups, the Independent Film & Television Alliance and the Motion Picture Association has lobbied Congress to fund a government backstop, and other parties have quietly adopted the same approach.
The French government has stepped in to effectively underwrite French production and the cameras are now rolling again on the streets of Paris. Similar lobbying attempts to create government backstops are underway in the UK and Canada.
The fear in the US is that as the government faces a buckling economy and a pandemic that shows little sign of abating, the Treasury has more pressing concerns. Sources from the indie community hope new capital sources will materialise and underwrite the risk.
Locations reopen
International locations may benefit from the unfortunate position in which the US finds itself, certainly when it comes to studio and streamer projects.
James Cameron flew into New Zealand for the Avatar prequels weeks ago, Hungary and the Czech Republic are poised to welcome back big US footloose shoots, and Universal's Jurassic World: Dominion has reportedly spent $5m on a purpose-built medical centre at Pinewood Studios in the UK and will resume shooting any day now.
Smaller indie international projects such as Ruben Ostlund's Triangle Of Sadness are back up and running, first in Sweden for three days and then to Greece by September, the month many European territories hope the doors will really swing open.
Tentpoles collapse; opportunities for indies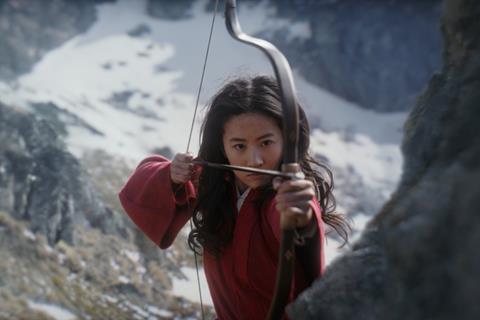 Will Tenet stick on August 12? Will Mulan move from August 21? Amid the high-stakes poker game that is US distribution these days, one thing is clear: the studios cannot release a movie until local health authority guidelines say it is safe for cinemas to reopen, especially in the big urban markets of Los Angeles and New York. This week the California governor urged cinemas in Los Angeles County and 18 other counties to remain closed for another three weeks.
Conversations with executives have made it clear they are not willing to play fast and loose with public health and will wait, for as long as it takes. At time of writing, leading US cinema chains AMC, Regal and Cinemark had all pushed their reopening dates deeper into July.
And let's not forget that Chinese cinemas have yet to reopen in any meaningful way, with no sign of when they will. That matters to a spoiler-filled film such as Tenet.
But there is an opportunity for independent films around the world without these US behemoths hoovering up global screens. In France, for example, homegrown features such as How To Be A Good Wife and Perfumes have been topping the box office in the absence of new US blockbusters as cinemas reopen after a 14-week hiatus.
Meanwhile, in South Korea, one of the countries that's been most effective at containing the virus, zombie thriller #Alive has become the first film to pass the 1 million admissions mark since the crisis struck. June box office was still down 84% year-on-year, but analysts hope Train To Busan sequel Peninsula will be "a sort of bridge to going back to normal".
Black Lives Matter
Covid-19 has thrown up an opportunity for the industry to address glaring issues of representation which have been clearly and painfully explained by black and brown artists on a global level. The UK film industry has felt the heat, with many stars speaking movingly about how they left the country they were born in order to get ahead in the business.
The focus has been on education and the message, by now, should have been received and understood. Bafta is undergoing a root-and-branch rethink, and not before time, but Bafta isn't alone. UK production is on hiatus and it seems an ideal time to reset the clock.
One of the lessons the film industry is learning through lockdown is that every element of the chain has to pull together to push film back onto its feet. The time is right for it finally to be fully inclusive when it gets there, but the question lingers as to whether change will take place organically, or if it will need to be further enforced.