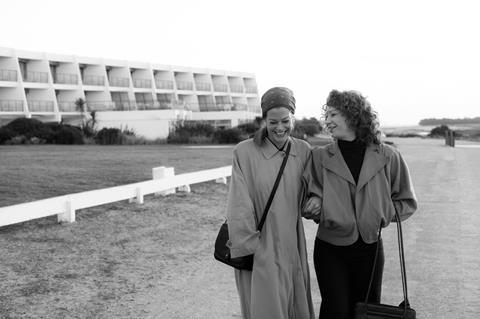 German cinemas posted overall a year-on-year fall of 16.9% in box-office takings and tickets sold in the first half of 2018, according to figures collated by ComScore for the period between 4 January and 4 July.
A total of 46m tickets were sold generating box office of €406.9m ($476m), compared to 55.37m tickets and €489.4m ($572.4m) for the first six months of 2017.
The most successful release of this year was Walt Disney's Avengers: Infinity War (3.3m admissions), followed by Universal's Fifty Shades Freed (2.8m), Fox's Deadpool 2 (2m), Universal's Jurassic World: Fallen Kingdom (1.8m) and Disney's Black Panther (1.8m).
Disney led the field of the distributors as far as market share is concerned with a 21% of German cinemas' overall takings for the first six months, followed by Universal (19.5%) and Fox (15%).
The exceptionally warm weather over the past several weeks and the World Cup in Russia also played a part in the drop in cinema attendance, especially in the second quarter of 2018.
Arthouse scene
However, Germany's arthouse cinemas performed better than the overall exhibition market in the first six months with an average year-on-year fall in takings of 7.5% and in admissions of 7.9%.
In fact, some members of the AG Kino – Gilde arthouse cinema association reported that they had been able to keep pace with their 2017 performance despite the heatwave and football
However the association's chairman Dr. Christian Bräuer pointed out that local arthouse releases such as 3 Days In Quiberon and Transit had underperformed due to the hot weather.
Three Billboard Outside Ebbing, Missouri, The Post and Shape Of Water were the most popular releases in Germany's arthouse cinemas for the first half of 2018.
Bräuer said that his members' cinemas "have a major appeal for audiences because they know how to organise events and focus on the films' content. In addition to a growing and well curated diversity of films, the arthouse cinemas provide a wide variety of special events."
Local titles
Moreover, producers of local German films were heartened by the news that the domestic market share climbed from 2017's 13.6% to 17.7% (for box-office takings) and from 16.3% to 21.7% (for admissions).
Three local productions passed the 1m admissions threshold in the first six months: Warner Bros. release of Jim Button And Luke The Engine Driver was seen by over 1.5m cinema-goers, followed by Studiocanal's The Little Witch, and Constantin's This Crazy Heart which had opened in cinemas at the end of 2017.
The second half of 2018 could see exhibitors' fortunes pick up again with such releases as Mamma Mia! Here We Go Again, Mary Poppins Returns, the Filmfest München hit Das schönste Mädchen der Welt, Michael Bully Herbig's Ballon and Til Schweiger's Klassentreffen 1.0 – Die unglaubliche Reise der Silberrücken, which was inspired by the Danish hit comedy Class.