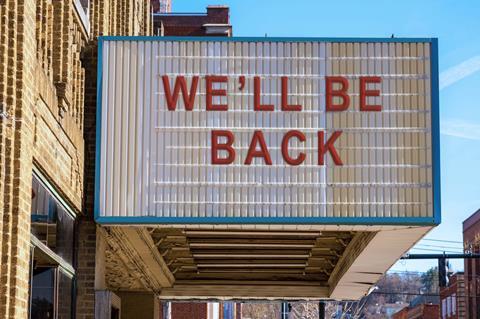 Updated April 23 with comment from the Berlin Film Festival
Germany's cinemas are to stay closed until at least June 30 as part of an extension of existing lockdown measures to fight Covid-19, the government announced today.
Cultural venues including theatres, cinemas, and opera houses have now been closed since November 2020.
Further restrictions will kick in if cities or districts exceed a seven-day incidence rate of 100 new infections per 100,000 inhabitants over three consecutive days.
They include a curfew from 10pm to 5am, except for walking or jogging alone until midnight, while non-essential shops are only open to customers with a negative Covid-19 test result and a pre-booked time slot.
The seven-day incidence rate in Berlin on Wednesday (April 21) was 150, and 1,166 new infections were registered on April 20, up from 759 the day before.
The news puts the Berlinale's plans for a physical summer special of public screenings in Berlin from June 9-20 in some doubt.
It is due to present films from the 2021 Berlinale programme in select cinemas and open-air venues throughout the German capital during those dates.
The June event would also see the award winners of the Berlinale's 71st edition travel to Berlin to receive their awards in person from the jury members. It is not known what elements of this may or may not be able to go ahead.
"We are aware of the restrictions imposed by the newly passed Infection Protection Act," Berlinale's spokesperson Frauke Greiner told Screen. "We are in dialogue about this and will communicate the next steps for the Summer Special in a timely manner.
"Postponing the Summer Special to a period other than June or an online festival for the public was never an option."