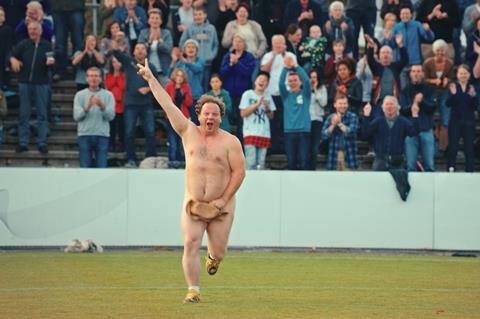 Berlin-based sales company M-Appeal has struck a series of deals for its football comedy Streaker (Flitzer).
The film has sold to English-speaking territories (Multicom Entertainment Group), South East Asia (ASTRO), Latin America (DMD Limited), Colombia (VO Cines), Slovenia (RTV Slovenia), Poland (NC Plus Poland) and South Korea (Peterpan Pictures).
VO Cines has a Colombian theatrical release planned for this summer's football World Cup.
Directed, and written by Peter Luisi, the film follows a high school teacher who, in the midst of a financial crisis, begins recruiting and training streakers (i.e. people who remove their clothes and invade a sports event) for illegal sports betting.
The film's Swiss cast includes Beat Schlatter, Doro Müggler and Bendrit Bajra.
Luisi also produced alongside his brother David for the Swiss outfit Spotlight Media Production AG which they co-own.