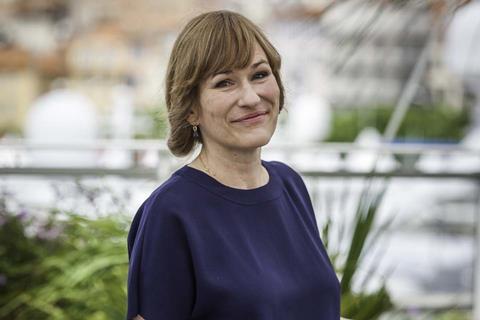 Four projects, all by women filmmakers, have been supported by the German-French Funding Commission made up of representatives from Germany's FFA and France's CNC.
The largest single amount of production funding of € 360,000 went to Valeska Grisebach's fourth feature film The Dreamt Adventurer (Der Geträumte Abenteuer). It will be the latest collaboration between Germany's Komplizen Films and France's Kazak Productions, co-producers of Filmfest München's opening film Corsage, as well as Sebastian Schipper's 2019 film Roads and actress-director Nicolette Krebitz's Berlinale 2022 competition title A E I O U - A Quick Alphabet Of Love.
The film's third production partner will be Sofia-based Chouchov Brothers which had co-produced Grisebach's 2017 film Western which was shot on location in Bulgaria and had its world premiere in Un Certain Regard at Cannes in 2017.
The Dreamt Adventurer (working title) will see Grisebach returning to Western's locations in the border region between Bulgaria, Greece, and Turkey for a drama about a woman who agrees to a deal to help an old acquaintance. She follows the hero on his adventure and enters dangerous territory where she is then confronted with her own desire.
Cotton Queen, Rabia and Juliet And The Salamander
The Funding Commission also provided production funding for two projects from Munich-based companies for co-productions planned with French partners.
Strange Bird Filmproduktion is the lead producer on Sudanese-Russian director Suzannah Mirghani's Cotton Queen to be produced with France's Maneki Film and Palestine's Philistine Films and to shoot in locations throughout Egypt.
The debut feature revolves around a 15-year-old girl who is torn between the demands of her family and her growing desire for independence.
Meanwhile, Starhaus Filmproduktion is a minority co-producer with France's Films Grand Huit on Mareike Engelhardt's debut feature Rabia about a 19-year-old woman setting off for jihad and finding herself a prisoner in a women's shelter in Syria.
The political drama won the Arte Kino International Prize at the last edition of the Les Arcs Coproduction Village at the end of 2021 and will be shot at locations in Jordan.
This session also saw the Commission grant project development funding for Catherine Maximoff's animation feature Juliet And The Salamander based on Karel Capek's 1936 science fiction novel War With The Newts.
It will be produced by France's Les Contes Modernes with the Hamburg/Düsseldorf-based animation studio Fabian & Fred whose production of Spela Cadez's Steakhouse recently won the Jury Award in Annecy.