German production and distribution outfit Beta Cinema has acquired a minority stake in Alison Thompson and Mark Gooder's London and LA-based international sales outfit Cornerstone Films.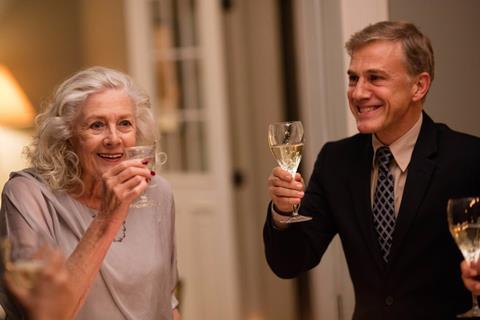 The two companies will partner on commercially-driven English-language films, combining Beta's production and distribution operations with Cornerstone's sales activities - the aim is for the joint alliance to create a stronger foothold for both outfits across the global marketplace.
Beta also recently acquired a stake in renowned German film and TV production company X-Filme (Babylon Berlin), which has previously worked closely with Cornerstone.
X-Filme recently picked up German distribution rights to Cornerstone's sales title Georgetown, directed by Christoph Waltz.
Cornerstone's Berlin slate includes a remake of After The Wedding starring Julianne Moore, Gurinder Chadha's Blinded By The Light and Florence directed by Jeremy Lovering. It is also showing promos of Chiwetel Eijofor's directorial debut The Boy Who Harnessed The Wind, Dan Krauss' The Kill Team starring Alexander Skarsgård and Mike Leigh's epic, Peterloo.
Beta recently acquired three Berlin competition titles in the form of Emily Atef's 3 Days In Quiberon, Thomas Stuber's In The Aisles, and Milko Lazarov's programme closer Aga.
Alison Thompson and Mark Gooder commented: "In the fast-changing landscape, vertical integration is key to creating robust and successful enterprises and we're delighted to unite with Beta Cinema and X-Filme who share similar goals. Our combined expertise and resources will create great opportunities for all three companies."
Uwe Schott and Dirk Schuerhoff said: "We're very excited to announce our partnership with Cornerstone Films, with whom we have collaborated successfully on various projects during the past years. The partnership is a strategic and creative fit that will allow us to continue to produce ambitious and daring international cinema."