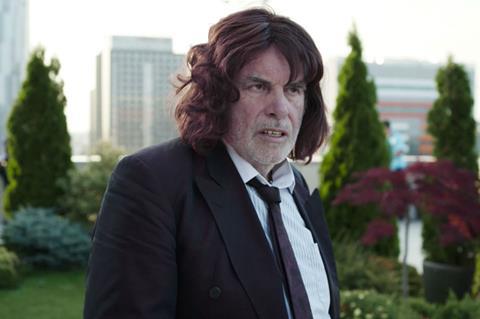 The German Producers Association (VDFP) has launched its own TVoD (transactional video on demand) platform, KinoHerz, to achieve a greater visibility and accessibility for its members' films.
Titles available in this non-exclusive service include international successes such as Maren Ade's Everyone Else and Toni Erdmann, Emily Atef's 3 Days In Quiberon, Fatih Akin's Tschick as well as documentaries like Tristan Ferland Milewski's Dream Boat and Arne Birkenstock's Chandani und ihr Elefant.
The VDFP's member companies also have a selection of their international co-productions on the KinoHerz platform including Pallas Film's Alois Nebel, One Two Films' Angry Indian Goddesses, Twenty Twenty Vision's Ajami and The Hunter.
Speaking to Screen, VDFP's managing director Erwin M. Schmidt explained that "KinoHerz is globally accessible, the films are individually geo-blocked according to the rights availability" and will cost €5 for a 48-hour rental period.
Some are only available in Germany, some in Germany, Austria and Switzerland, and others are globally available.
Films are either available in the German original version or the original version with German subtitles. English subtitles are planned in the medium term.
"We want to have a very good curated library and don't want to compete with the big platforms," stressed Rohfilm Factory's Karsten Stöter, who produced last year's Golden Lola winner 3 Days In Quiberon.
VDFP board member Gian-Piero Ringel, who was one of the prime movers behind the KinoHerz initiative, suggested that this VoD platform will allow the producer association "to address strategic issues and challenges of digital distribution. Smart curating, targeted marketing and the use of user data are activities that we don't just want to leave to the big players like Netflix and Amazon."
He added that, "in the medium term", the plan is to present all the titles of the VDFP's members on KinoHerz.
KinoHerz was jointly developed with the Cologne-based distribution and aggregation company Rushlake Media who will handle the platform's operations.
The VDFP represents over 100 independent film and TV production companies in Germany and recruited Erwin M. Schmidt to succeed Helge Anders as managing director from the beginning of this month.