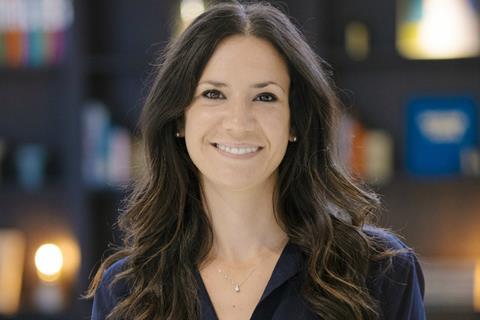 Rise Studios, the German VFX firm with credits including Avengers: Infinity War, Shazam! and The French Dispatch, is expanding its operations by opening a UK office this September.
Conversion work on the premises near Chancery Lane in central London is underway, with space for up to 70 VFX artists and editorial workers as well as conference and screening rooms.
The facility will also include a "traditional British pub" for employees and guests, paying homage to the early days of VFX work in Soho.
The expansion is being overseen by Rise London managing director and executive producer Lara Lom, with an opening scheduled for mid-to-late September.
"We will start with a team in London of about 20, then bring some staff from Germany who will share knowledge of the pipeline," Lom told Screen.
Rise has been working with the UK Screen Alliance to ensure the new office is a Covid-19 safe environment. "Everybody's really excited to come back to an office," said Lom. "We've had to think a bit differently [on] how to kickstart [it] - first and foremost, our aim is to keep our employees safe."
Since the beginning of the pandemic, the company has introduced safety measures to its Berlin office, which includes leaving every second seat free. The London office will be gradually filled as the epidemiologic situation improves.
"The UK is still the number one marketplace for all things VFX," said Florian Gellinger, Rise co-founder and executive VFX producer. "If you stand with a loudspeaker in the middle of nowhere and try to make people aware that you're doing great stuff, it's super hard. You just have to go to the market where everyone is in order to be present, and to be talking to others."
Rise has worked extensively on the Marvel Cinematic Universe, including developing Thanos' 'snap' at the end of Avengers: Infinity War, and assisting on Captain America: Civil War, Black Panther, and Captain Marvel among others. It has also collaborated with Warner Bros on titles including The Man From U.N.C.L.E.; with Netflix on Stranger Things; and is working with HBO on horror series Lovecraft Country.
"95-99% of our clients are returning clients," said Gellinger. "That's the important thing we bring to the table in London. We are a small shop, but we actually build large-scale photorealistic CG environments. We do effects, simulations and design.
"We're doing things a bit differently – we have a very unified architecture, which makes our team more generalist."
Collaborative spirit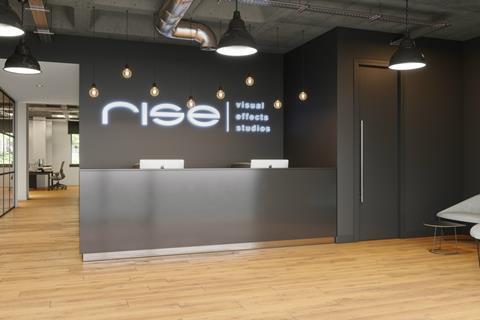 The company's upcoming work includes unannounced content for Disney+, as well as Reminiscence, the first directorial feature from Westworld showrunner Lisa Joy. It is produced by Joy's partner Jonathan Nolan and stars Hugh Jackman, Rebecca Ferguson and Thandie Newton.
Gellinger hopes the new premises will contribute to a resurgence of community spirit in London's VFX community – pub included.
"I think back to the good old days when all the VFX shops in London were smaller and really close together in Soho," he recalled. "I remember those times when you were mingling with the crowd from all the different facilities at the same pubs every night. This whole collaborative environment that was created was really one-of-a-kind and was also the stepping stone for London VFX companies to become the major corporations that they are today.
"I was a bit heartbroken to see that the companies are so big now that they became their own ecosystem – they're not dependent on having that together with the other majors.
"We just wanted to have that authenticity. We bought second-hand pub furniture for it to be as authentic as it gets. It's our homage to the collaborative spirit of what the London industry always stood for."