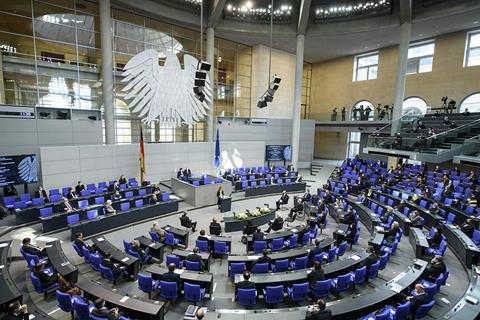 The German government has passed a new law introducing greater flexibility for release windows of state-funded films, but only in "exceptional cases".
The new German Film Law law (FFG) is set to come into effect for two years from January 1, 2022 and applies to films funded by the German Federal Film Board (FFA).
It will mean films can apply to replace a regular theatrical release with a VoD premiere if a nationwide cinema debut is not possible due to force majeure (for example, the pandemic), and as long as cinemas can participate in the film's exploitation until the expiry of the regular holdback.
Until now, the theatrical window regulations for films funded in accordance with the FFG were six months for DVD/Blu-Ray and VoD, 12 months for pay TV, and 18 months for free to air TV and free VoD, with the possibility of standard or exceptional reductions being granted by the FFA.
In the case of VoD, this had meant that the holdback could be reduced to five months (standard reduction) or four months (exceptional reduction).
The Bundestag's Culture and Media Committee had stressed in its final report that the theatrical release of funded films was still a key element of the FFG and that any decisions on replacing a theatrical premiere with an online one would require the approval of all representatives of the German exhibitors' trade associations sitting on the FFA's administrative council.
German cinemas have been closed since November 2 and will not open until June 30 at the earliest.
Other innovations in the new law include greater gender equity for the FFA's funding committees, new sustainability criteria for productions, and greater attention to be given to working conditions of disabled employees.