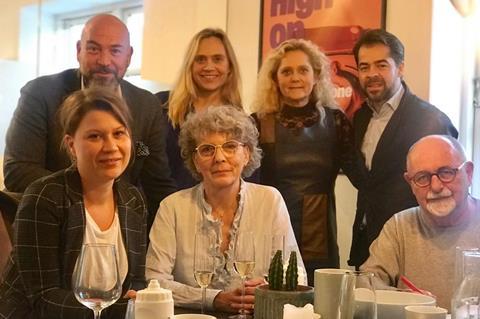 Germany's SquareOne Productions has come on board as a co-producer of Danish thriller series Oxen, which is lead produced by Senia Dremstrup at SF Studios and sold internationally by REinvent.
The elevated thriller series – now in development – is adapted from the bestselling crime novels by Danish author Jens Henrik Jensen, which has been published in 13 countries. In Germany, the first three books in the series are on the top of Der Spiegel's bestseller list.
The show's creators are Emmy winners Mai Brostrøm and Peter Thorsboe, writing partners who have worked on shows including Unit One, The Eagle, The Protectors, The Team and Modus.
TV 2 Denmark will be the local broadcaster. The first season of Oxen will be offered as 8 x 45' or 4 x 90'.
The novels follow Danish war veteran Niels Oxen, who attempts to silence his inner demons by living a solitary life, but who is involuntarily drawn into a series of murders of high-profile members of society.
REinvent sales director Helene Aurø told Screen, "It's not just a drama or a crime series or a political show, it has all these elements."
No directors or cast has been announced yet.
Auro and Ennis are attending Content London next week to discuss Oxen as well as another upcoming series, Ice, selected for the Drama Series Pitch on Dec 3. The thriller/drama – made with Viaplay – is set in Greenland, about a cold-war veteran wrongly accused of murder.