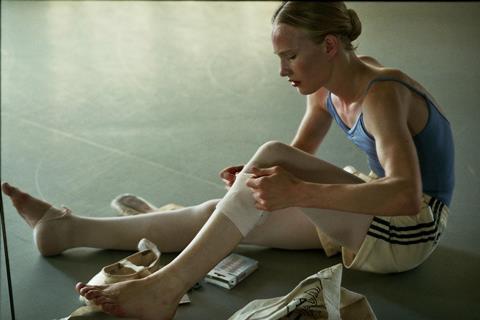 The films selected for the 2018 edition of the European Parliament's Lux Film Prize have been revealed at the Karlovy Vary International Film Festival (KVIFF).
At an event hosted at Karlovy Vary's Grandhotel Pupp on Sunday (July 1), the 10 films were unveiled by Evelyne Gebhardt, vice president of the European Parliament and fellow MEPs Helga Trüpel, Martina Dlabajová, Michaela Sojdrova and Bogdan Wenta, and Lux Film Prize coordinator Doris Pack.
The films are:
Border by Ali Abbasi (Sweden/Denmark)
Donbass by Sergei Loznitsa (Germany/France/Ukraine/Netherlands/Romania)
Girl by Lukas Dhont (Belgium/Netherlands)
Happy As Lazzaro by Alice Rohrwacher (Italy/Switzerland/France/Germany)
Mug by Małgorzata Szumowska (Poland)
Styx by Wolfgang Fischer (Germany/Austria)
The Other Side Of Everything by Mila Turajlić (Serbia/France/Qatar)
The Silence Of Others by Almudena Carracedo and Robert Bahar (Spain/USA)
U – July 22 by Erik Poppe (Norway)
Woman At War by Benedikt Erlingsson (Iceland/France/Ukraine)
Border won the top prize in Cannes Film Festival's Un Certain Regard, whilst Donbass won best director in the same strand.
Also at Cannes, Girl won the Camera d'Or prize for a director's first feature.
Four female filmmakers have projects on the Lux Film Prize list (Alice Rohrwacher, Małgorzata Szumowska, Mila Turajlić, Almudena Carracedo), which also includes two documentaries for the first time.
Three of the 10 films will be selected for the final competition, which will be announced at the Giornate degli Autori press conference in Rome at the end of July 2018.
The selected films will be screened and promoted during the Lux Film Days in all 28 EU Member States.
The initiative aims to circulate films beyond their national market, subtitling them into 24 official languages of the European Union and screening them in the 28 member countries.
The 2018 Lux Film Prize winner will be awarded on November 14 in Strasbourg.
Audience Award
Guests at the KVIFF event also heard Sami Blood by Amanda Kernell won the Audience Mention 2017, given to one of last year's Lux Film Prize competition titles that received the highest number of votes from audiences across Europe.
The Karlovy Vary International Film Festival runs June 29-July 7.