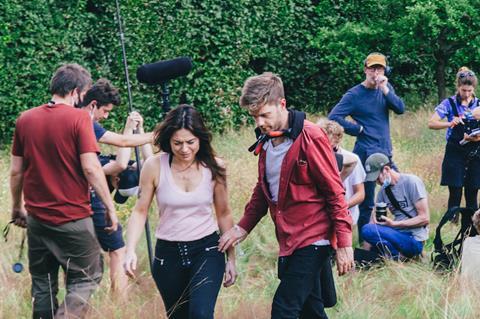 Belgo-French actress Emilie Dequenne and French actress Léa Drucker have signed to star in Lukas Dhont's Close, the Belgian director's follow-up to 2018 Caméra d'Or-winning Girl, that is now in production.
Dhont has written Close with his Girl co-writer Angelo Tijssens; it follows the disruption of two 13-year-old boys' friendship, which makes one seek comfort with the other's mother.
Dhont's brother Michiel Dhont is producing for Belgium's Menuet; The Match Factory has international sales, while Lumière Publishing will distribute in Benelux and Diaphana Distribution in France.
"Three years after the overwhelming trip of Girl, it's incredibly good to be back on the set, with this hugely talented cast and crew," said Dhont. "Especially, as this story is close to my heart."
Close is in co-production with France's Diaphana Films, the Netherlands Tiokapi Films and Belgium's Versus Production, with support from The Flanders Audiovisual Fund, the Belgian Federal Government's Tax Shelter Programme, Eurimages, the Netherlands Film Fund (NL) Le Centre du Cinéma et de l'Audiovisuel de la Fédération Wallonie-Bruxelles (BE) VTM and RTBF.