Film won best animated feature at 2016 Goya Awards.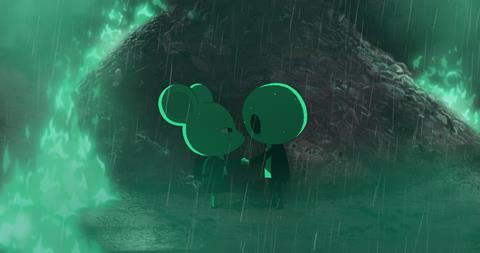 GKIDS has acquired North American rights to Alberto Vázquez and Pedro Rivero's animated feature.
The distributor plans an autumn theatrical release in Spanish and a new English-language version for the film adapted from Alberto Vázquez's graphic novel and short film, Birdboy.
Stranded on an island in a post-apocalyptic world, teenager Dinky and her friends hatch a dangerous plan to escape in the hope of finding a better life.
Meanwhile, her old friend Birdboy has shut himself off from the world, pursued by the police and haunted by demon tormentors. But unbeknownst to anyone, he contains a secret inside him that could change the world forever.
The dystopian fantasy was an official selection in several festivals including Annecy, BFI London, Fantasia and San Sebastian, among others.
The film won best animated feature at the 2016 Goya Awards and was nominated for best animated feature at the 2016 European Film Awards.
"From the first moment we screened the film we knew we had to be involved," Dave Jesteadt, president of GKIDS, said. "With iconic characters and a storyline that explores universal themes of hope, despair, salvation, and loss with humor and grace, Birdboy pushes the boundaries of animated storytelling in exciting new directions."
The film was produced by Farruco Castromán, Carlos Juárez and Luis Tosar.
Since 2009, GKIDS has garnered nine best animated feature Oscar nominations and handles North American distribution for the Studio Ghibli library that includes Kiki's Delivery Service, Spirited Away, and Howl's Moving Castle.