EXCLUSIVE: Glacier Films backer and producer Vladimir Poliakov is launching a $100m fund to ramp up production at the year-old company.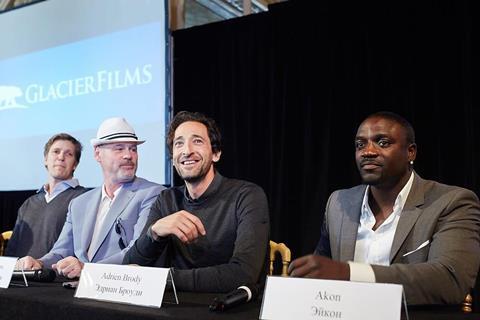 The Russian businessman and Glacier's Tove Christensen are in Cannes taking meetings to identify the next wave of productions.
Glacier launched at Cannes last year with Christensen and his brother Hayden Christensen, Sarik Andreasyan, Gevond Andreasyan, Georgy Malkov and Poliakov on board as partners.
In that time they have produced four features: Sundance premiere Cooties, which Lionsgate will release; the in-post duo of American Heist starring Christensen and Adrien Brody and Russian-language Lady Of Csejte; and horror The Tank, which is set up at Open Road and due to wrap in two weeks.
All four projects were part of a buyers presentation here hosted by Russian promotion agency Roskino and Poliakov's Renovatio Entertainment.
Poliakov told ScreenDaily that the goal now was to create larger films with global appeal that would put Glacier on the map. Paradigm is on board as advisor and represents domestic rights on the slate, as it has done on the first four.
"We started Glacier with a relatively small amount of money to test the waters and put in about $15m," said Poliakov.
"What happened exceeded my expectations and happened faster than I expected. We want to create a multifaceted film and entertainment fund.
"We're also looking at CGI animation and the Chinese market. Asian markets have massive appetite for animation."
"It's been invaluable to have Vladimir's support," said Tove Christensen. "The way he envisions the future of this company and brings his relationships to bear is a huge deal."