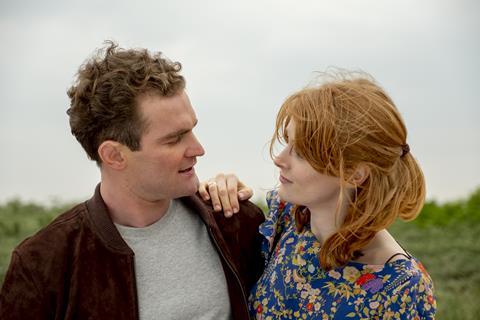 The Glasgow Film Festival has revealed the full programme for its 16th edition, which will run from February 26 to March 8.
The line-up features nine world premieres throughout the programme, including Julian Jarrold's biopic Sulphur And White, starring Mark Stanley as real-life mountaineer and charity campaigner David Tait who faced long-buried childhood trauma.
The festival will also debut documentaries Flint, from Scottish director Anthony Baxter (You've Been Trumped) about the Michigan city's toxic water scandal; and Robbie Fraser's Pictures From Afghanistan, which follows Glasgow photojournalist David Pratt.
Also set to receive its world premiere at GFF is Roy's World: Barry Gifford's Chicago, about the beat poet and screenwriter, directed by Rob Christopher and narrated by Willem Dafoe, Lili Taylor and Matt Dillon.
Eating disorder drama Body Of Water, from writer-director Lucy Brydon, will also bow in Glasgow; as will romantic comedy Love Sarah, marking the feature debut of Eliza Schroeder, which has a cast that includes Shelley Conn, Bill Paterson, Celia Imrie and Rupert Penry-Jones.
As previously announced, the festival will open and close with female-directed features for the first time. GFF will open on February 26 with Proxima, from French filmmaker Alice Winocour, and close on March 8 with How To Build A Girl, directed by Coky Giedroyc and written by Caitlin Moran with John Niven. Both are UK premieres.
The festival will host more than 380 film screenings, talks and special events comprising nine world premieres, 10 European premieres, 102 UK premieres and 39 Scottish premieres.