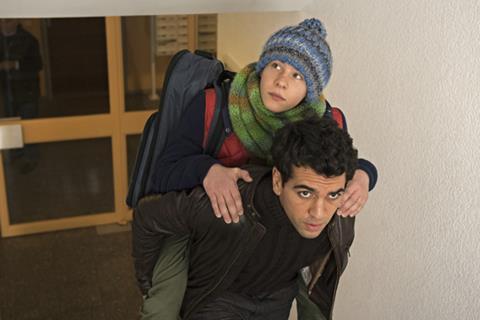 In advance of the Marché, German sales outfit Global Screen has confirmed multiple sales on two of the titles on its Cannes slate.
This Crazy Heart, directed by Marc Rothemund whose 2005 drama Sophie Scholl was nominated for the best foreign-language film Oscar, has gone to Spain (Flins y Peniculas), Portugal (Pris), South Korea (Yejilim Entertainment), CIS (Voxell), Taiwan (Encore Film), Czech Republic, Slovenia and Hungary (Prorom), and Brazil (Globo). Negotiations are underway with distributors for France, Italy, China and Japan, as well as for a worldwide airline deal. The film screens this week in the market.
Already a box-office hit in Germany, where it has posted two million admissions, This Crazy Heart is the story of thirtysomething rich kid Lenny who has to take care of a 15-year-old suffering from heart disease. This unlikely duo go on to have some wild adventures. The film stars Elyas M'Barek, best known from Fack Ju Goehte 3 and Who Am I, alongside newcomer Philip Noah Schwarz.
Global Screen has also closed several deals on action thriller Don't Get Out, from genre specialist Christian Alvart (Antibodies). The film has been sold to Japan (Open Sesame), Spain (Avalon), South Korea (Jayne Entertainment), Middle East (Gulffilm) and Brazil (Globo), with France and Italy in negotiation.
The film stars Wotan Wilke Möhring alongside Christiane Paul and Hannah Herzsprung. Shot in Berlin, it was produced by genre powerhouse Syrreal Entertainment.