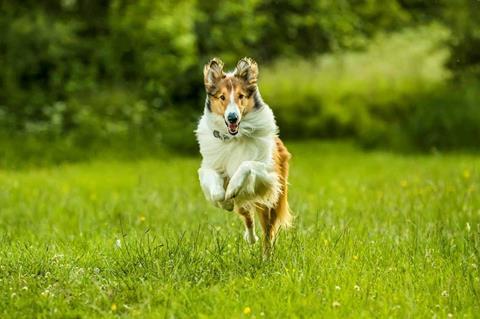 Global Screen has picked up worldwide distribution rights to Lassie Come Home, a German-language production that is set for release by Warner Bros. in February 2020.
Pre-sales will now begin on the new adaptation of the celebrated Eric Knight novel, whose canine character was first brought to the big screen more than 75 years ago.
Henning Ferber is producing the new adaptation through his LCH Film UG outfit in co-production with Warner Bros. Film Productions Germany, Suedstern Film, and Traumfabrik Babelsberg.
Hanno Olderdissen will direct from a script by Jane Ainscough. The cast includes Nico Marischka as the young Florian and veteran German actor Matthias Habich, best known internationally for roles in Downfall, Enemy at the Gates and The Reader.
The German theatrical release is scheduled by Warner Bros. Pictures for February 2020.
In the film, 12-year-old Florian and his beloved dog live in an idyllic village in the German countryside. But when Florian's father loses his job, the family has to move into a small apartment where there are no dogs allowed. Lassie is given away to Count von Sprengel but the dog and the boy still yearn for one another.
Alice Buquoy, senior sales and acquisitions manager at Global Screen, said: "No one's ever forgotten Lassie. We will start with pre-sales of this outstanding new adaptation of the classic dog film, which promises to be an exciting, heart-warming and adventurous tale for the whole family."
The live-action family entertainment production received backing from Medienboard Berlin-Brandenburg, Filmförderung Hamburg Schleswig-Holstein, Film- und Medienstiftung NRW, MFG Medien- und Filmgesellschaft Baden-Württemberg, and the German Federal Film Fund (DFFF) as well as the Czech Film Fund.
Global Screen, the sales division of German licensing and distribution company Telepool, will be attending the AFM (6-13 Nov) .
The original 1943 film, also titled Lassie Come Home, spawned a series of sequels and TV series, the most recent of which was feature Lassie in 2005 and short-lived animation The New Adventures of Lassie in 2014.