Lionsgate's local-language venture that launched in May last year has added Paris Filmes and Cine Colombia to 11-strong consortium of production and distribution partners.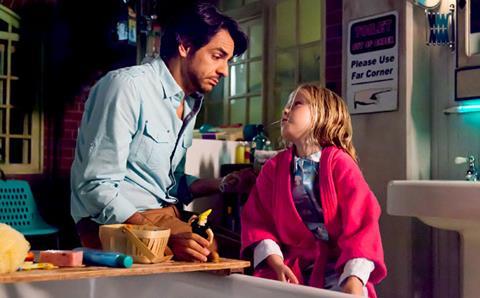 The network already includes Televisa, Gaumont, Nordisk, Kadokawa, Lotte, Tobis, TME and Belga. Globalgate launched on the eve of the Cannes Film Festival 2016 and is led by co-founders Paul Presburger, the Pantelion Films CEO, Lionsgate senior advisor William Pfeiffer and former president of Worldview Entertainment motion pictures group Clifford Werber.
Paris Filmes is the number-one Brazilian distributor of local-language films with an 81% market share and is a leading Brazilian distributor of English-language films including those of Lionsgate.
Recent releases include Os Dez Mandamentos, Loucas Pra Casar, Minha Mae E Uma Peca and Meu Passado Me Condena 1 & 2.
Cine Colombia is the top distributor in Colombia on 46% market share and distributes studio, independent and local-language films.
It is joined in the Globalgate venture by Dynamo Productions, the country's leading producer behind Netflix show Narcos, as well as The Hidden Face and Sundance award winner Undertow.
Paris Filmes partner Sandi Adamiu and CEO Marcio Fraccaroli said: "Clifford has been active in Brazilian cinema production for many years, and this partnership with Globalgate and our strong positioning alongside Globalgate's partners around the world is certain to enhance Paris Filmes' dominance in Brazil."
"Cine Colombia will further leverage our industry-leading position as both a distributor and exhibitor in Colombia, by joining Globalgate's assembly of best-in-class production and distribution companies," Munir Falah, president and CEO of Cine Colombia, said.
"Dynamo's partnership with Globalgate complements our global strategies, and we look forward to working with Paul, William, Clifford, Lionsgate and all our other consortium partners," said Dynamo CEO Andres Calderon.
Presburger, Pfeiffer and Werber added: "Paris Filmes, Cine Colombia and Dynamo Productions are world-class film distribution and production companies and a perfect fit for Globalgate's consortium.

"We're delighted they've joined us and look forward to producing many great Brazilian and Colombian films together as well as augmenting Globalgate's formidable inventory of commercial intellectual property emanating from our consortium partners' vibrant territories."
Globalgate management has recently been involved with several major local-language box office successes, including Pantelion Films' Mexican hit No Manches Frida, based on the German film Fack Ju Gohte, and Instructions Not Included (pictured), the highest-grossing Spanish-language film ever released in the US.
The company has several remakes in the works with its partners. Remakes of Instructions Not Included are being produced and distributed around the world. They include Demain Tout Commence, starring Omar Sy, which has generated nearly three million admissions in France and close to 800,000 in its first four weeks in Germany.