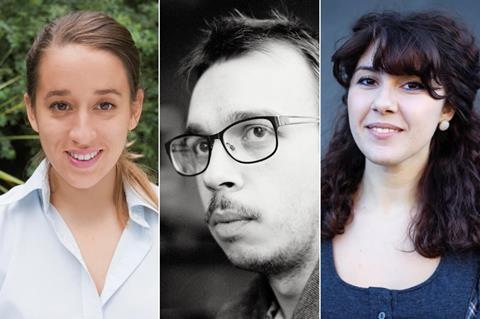 UK producers Jack Tarling, Manon Ardisson and Chiara Ventura, French sales outfit Charades and UK distributor Curzon have launched a development initative aimed at UK-based filmmakers with non-English-language scripts in a bid to increase the representation of diverse communities on screen.
The Mother Tongues Award has been established by Shudder Films' Tarling and Ardimages UK's Ardisson, both of whom produced Francis Lee's award-winning debut God's Own Country, with Ardimages UK 's Chiara Ventura. Charades and Curzon have first-look rights to sell the projects internationally and release in the UK respectively.
The development initiative is aimed at feature film projects at treatment or script stage submitted by UK-based filmmakers in which the dialogue is in a language other than English. It is open to non-English language speakers, whether native to the UK or from another country, and will prioritise stories with strong links to the communities in which they are set.
The call for projects will open in November 2020 and the winning films will be announced by April 2021. At least one development award of £10,000 will be made. Producer development support will also be offered to the chosen projects with the aim of moving them into production.
"We want to dig deeper to find stories and develop feature films that are written, produced and directed by UK residents, but tell stories that take place in cultural communities existing within the UK that speak a language other than English," said Tarling, Ardisson, and Ventura in a joint statement.
They highlighted that more than 300 different languages are spoken by UK residents and more than 3 million people in London were born in other countries.
"We strongly believe that culturally-specific stories are not only appealing to a niche audience, but on the contrary are universal, and that further representation is needed on-screen in order to truly reflect the reality of Britain today."
In February, Curzon launched a £1.2m film development fund with Australian distributor Madman Entertainment and Benelux distributor Cineart. Curzon's head of development Kristian Brodie again takes the lead for Curzon on the Mother Tongues Award.