EXCLUSIVE: British producer Miriam Segal of Good Films has secured backing from Bank Leumi for her slate of seven new features.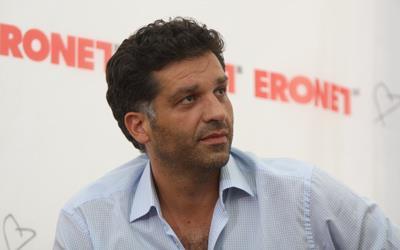 Bank Leumi is providing debt financing that can help cover the "lion's share" of the costs of the films, with budgets ranging from $12-$40m.
As previously announced, the first film into production will be the $28m The Infiltrator starring Breaking Bad's Bryan Cranston alongside John Leguizamo.
Brad Furman is directing the film, which Relativity will be presenting to buyers at the AFM (Nov 5-12).
The Infiltrator, which will shoot in London, Paris and Florida, is based on Robert Mazur's book about his experiences infiltrating the criminal hierarchy of Colombia's drug cartels.
Tanovic to direct Invisible
Good Films has also confirmed that Oscar winner Danis Tanovic (No Man's Land) is to direct Invisible, scripted by Croatian playwright Tena Stivicic about the plight of immigrants in Britain.
Speaking to ScreenDaily, Segal said: "Danis is a director I've wanted to work with for over a decade, and thankfully, due to the flexibility a slate of fully developed scripts allows us, our production partner relations and good timing, I can announce he is attached to direct Invisible.
"We feel privileged to have him on board and are aiming for third or fourth quarter production 2015 entirely in the UK."
The Bosnian director won the Oscar for Best Foreign-Language Film with No Man's Land in 2002 and the Silver Bear for An Episode in the Life of an Iron Picker in 2013.
His latest feature, Pakistan-set Tigers, debuted at San Sebastian last month and screened at Toronto and Zurich.
Mini-studio
The other films Segal has in development include The Postcard Killings, based on a crime novel by Liza Marklund and James Paterson;and an adaptation of Peter Godwin's When A Crocodile Eats The Sun, about the turmoil in Zimbabwe and the effect it has on Godwin's family.
Both are being directed by Mexican newcomer Everardo Gout, who created a stir with his debut feature, the violent thriller Days Of Grace.
The idea is to work as a "mini-studio" rather than to scrape around for years at a time trying to get a single feature made, according to former BBC Films exec Segal.
"I've been making single pictures for a while and I decided that I didn't want to put all the effort and energy in that it takes to make a feature film and then not be happy with the results," she said of her strategy of putting together a number of movies at once.
She has now established a "blueprint" for financing.
"Once we've done the first one, it will be very easy to replicate," added Segal.
"Our plan is to make between three and four films between now and this time next year."