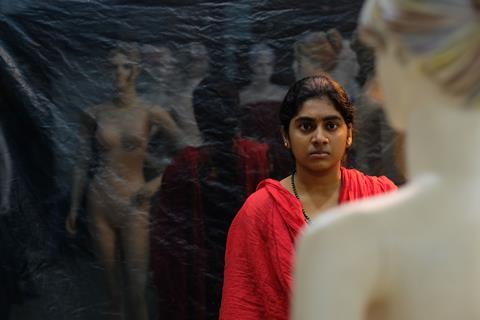 Hong Kong-based Good Move Media is handling international sales on Indian director Sanal Kumar Sasidharan's Shadow Of Water (Chola), following its acquisition by HKIFF Collection.
Currently in post-production, the film is screening in the Film Bazaar Recommends section at the on-going Film Bazaar market in Goa, India (Nov 20-24). It is expected to receive its world premiere in spring 2019.
The Malayalam-language film is produced by Shaji Mathew, who is attending Film Bazaar with Sasidharan. Malayalam stars Joju George and Nimisha Sajayan head the cast.
The magical realist drama follows two teenagers who run away to visit the big city, but end up having to spend the night in a bare bones motel, where their nightmare begins.
Sasidharan previously directed Sexy Durga, which won the Tiger award at Rotterdam film festival and several other prizes, but had several run-ins with Indian censorship due to the film's title.
HKIFF Collection is part of the Hong Kong International Film Festival (HKIFF)'s Film Industry Services (FIS) initiative, which curates around half a dozen films each year that are then endorsed and promoted by the festival through its extensive industry networks.
Good Move Media has an output deal with HKIFF Collection, through which it is also handling international sales and festival strategy on titles such as Posesif, Looking For Lucky,Sunshine That Can Move Mountains and documentary I've Got The Blues.