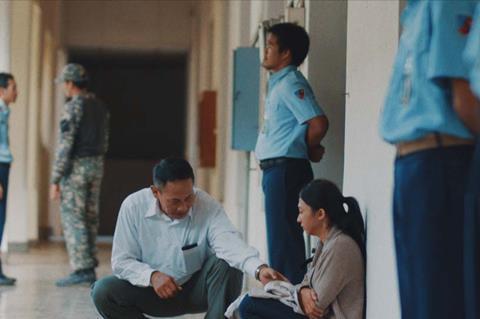 Hong Kong-based sales agent Good Move Media has picked up international rights to Indonesian filmmaker Yusron Fuadi's Tengkorak, a low-budget sci-fi film that demonstrates the grass-roots filmmaking energy emerging in Indonesia.
Produced by Fuadi's Akasacara Films and Vokasi Studio, the film is about a giant skull that is discovered after a devastating earthquake. A local assassin and a former target team up to discover its secrets.
"We really liked the film's energy and ambition – there was no sense of scaling back and not attempting anything due to budget constraints," said Good Move Media's Pearl Chan.
Based in Yogyakarta, Fuadi is a lecturer at the computing faculty of Gadjah Mada University and made the film through Vokasi Studio, the faculty's multimedia lab. "The lab is small but I dream big," said Fuadi. "The crew are my students and the Dean of Faculty joined the project as executive producer."
Indonesia's local cinema is flourishing as the country's theatrical infrastructure starts to expand and regional tech companies start to invest in Bahasa-language production.
Although it also handles films from elsewhere in Asia, Good Move Media has been focusing on Southeast Asia as a region with new talent and potential. The company's slate also includes Indonesian filmmaker Edwin's Posesif and films from Malaysian directors such as Edmund Yeo's Aqerat and Zahir Omar's Fly By Night.