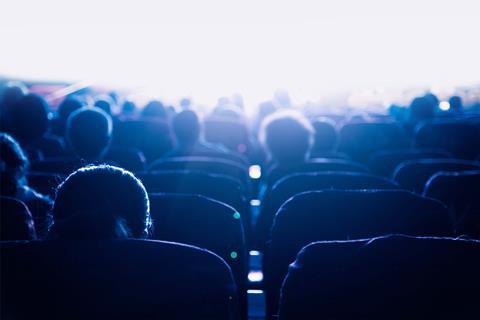 Figures from the UK creative sector have reacted with cautious optimism to the £1.57bn rescue package for the arts announced by culture secretary Oliver Dowden yesterday (July 7).
Independent cinemas, alongside theatres, galleries, museums and music venues, will be able to access emergency grants and loans.
The package includes £1.15bn (£270m in loans and £880m in grants) for cultural organisations in England, plus £97m for Scotland, £59m for Wales and £33m for Northern Ireland.
The British Film Institute (BFI) will be among the bodies working with the government to make decisions on the awards, alongside Historic England, the National Lottery Heritage Fund and Arts Council England (ACE).
The government has not revealed how the money will be divided up, or how the application process will work. Further details will be announced in the coming weeks, according to the DCMS.
Theatres and other arts venues have been closed in the UK since March 16. Cinemas were given the green light to reopen this weekend, but there is no timetable for live venues to reopen so far.
"Cultural collapse"
BFI chief executive Ben Roberts said: 'This is very welcome news for our independent cinemas, who play a vital cultural role across the country. Today's announcement will help many of them to reopen soon and safely for audiences and staff, and bring communities and film lovers together again. We are grateful to Government for recognising the importance of our film culture."
He added on Twitter: "Lots of work been going on from many people to sort this out. Colleagues at BFI and DCMS and across the arts have been flat out. Good news for indie cinemas and details to follow."
Caroline Norbury, CEO of the Creative Industries Federation and Creative England, said: "Our creative industries are teetering on the brink of cultural collapse - and this could be the game changer we need."
"However while this support will rescue many, so much has changed during the pandemic; there won't necessarily be an easy return to normal. It is particularly heartening to see the reference to supporting freelancers, who are a phenomenally important part of the creative industries ecosystem."
Philippa Childs, head of UK union Bectu, said: "At long last the government have woken up to our warnings and those of the whole creative sector, that without support, we stood to lose a huge amount of our world-beating creative industries.
"We will now be scrutinising the details of this package to make sure it lives up to the real needs of our sector.
"We must see the most rapid action to stem the tide of redundancies and closures that are emerging in the sector. For some this is already too late and we will be pushing government to get this funding out there within days.
"While this support was necessary, the government also needs to think again on support for the forgotten freelancers. They have fallen through the gaps in government support, and it is a scandal that they have been ignored by the government so far."
Peter Bazalgette, chairman of ITV, said: "This is a very welcome first step in tackling the crisis arts and culture is facing. The blend of grants and loans will help many critical institutions keep going until they can open again. Then we'll need to sort the long term."
Speaking to The Guardian, playwright James Graham, said: "Let's drill down into the detail but my first reaction is absolute relief and gratitude. I think it is a surprisingly ambitious package, especially when you compare it to some of our European neighbours."