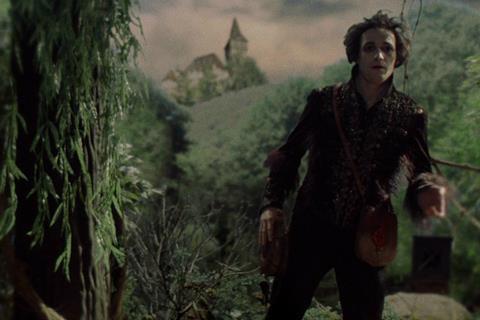 Goodnight Mommy directors Veronika Franz and Severin Fiala are among a coterie of directors whose horror anthology Field Guide To Evil will receive its world premiere in Midnighters at SXSW next month.
Field Guide To Evil (pictured) contains vignettes about the origins of folklore and boasts a director roster of Peter Stickland (The Duke Of Burgundy, Berberian Sound Studio), Agnieszka Smoczynska, Katrin Gebbe, Can Evrenol, Calvin Reeder (The Oregonian), Ashim Ahluwalia, and Yannis Veslemes.
Midnighters comprises 10 selections, six of which are world premieres. They include: Saw writer Leigh Whannell's tech horror Upgrade; Owen Egerton's horror film Blood Fest; Stephen Susco's dark web tale Untitled Blumhouse-Bazelevs Film; Jenn Wexler's slasher film The Ranger; and Colin Minihan's What Keeps You Alive.
The selection includes Ari Aster's recent Sundance hot ticket Hereditary from A24 starring Toni Collette and Gabriel Byrne.
SXSW brass announced on Wednesday (February 7) that the North American premiere of Wes Anderson's Berlinale opener Isle of Dogs will close the film festival in Austin, Texas. Anderson's stop-motion animation features the voice talents of Bryan Cranston, Koyu Rankin, Edward Norton, Bill Murray, Greta Gerwig, Frances McDormand, Akira Ito, Scarlett Johansson, Yoko Ono, Tilda Swinton, and Ken Watanabe, among others.
Festival hierarchy also announced shorts selections, 26 VR projects, and the inaugural Independent Episodics line-ups, an assortment of web series, pilots and docs that includes: My Dead Ex by Joe Lynch and Zoe Cassavetes; Flora Birnbaum and Sarah Scarlett Downing's Cleansed; Milena Govich's Unspeakable; and R. Miskin and Gillian Muller's Night Owl.
Elsewhere, the Narrative Spotlight programmes features the world premiere of Melanie Laurent's crime drama Galveston starring Ben Foster and Elle Fanning; while Documentary Spotlight selections include Jason Outenreath's refugee drama They Live Here, Now.
Select badge-holders will also get the chance to visit the Iron City set of Fox's Alita: Battle Angel at the opening night party on March 9 hosted at director Robert Rodriguez's Troublemaker Studios.
As previously announced, SXSW will open with John Krasinski's A Quiet Place. The 25th edition of the film festival runs from March 9-18. Click here for the full line-up.