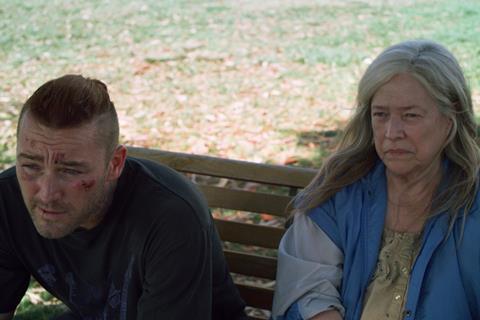 Gravitas Ventures has acquired US rights to Franka Potente's directorial debut Home starring Kathy Bates with augenschein Filmproduktion and Bac Films among the producers.

Jake McLaughlin, Lil Rel Howery, Aisling Franciosi, Derek Richardson, James Jordan and Stephen Root round out the cast on the redemption story of a 40-year-old man who gets out of prison and faces his past.
Home will receive a theatrical release in 10 cities and launch on cable and digital platforms.
Augenschein Filmproduktion led by Jonas Katzenstein and Maximilian Leo developed the story and produced with Bac Films Productions' David Grumbach, Lemming Films' Leontine Petit and Erik Glijnis based in the Netherlands and Fireglory's Christine Günther and Chevy Chen based in Los Angeles and Germany.
Production was supported by Film- und Medienstiftung NRW, the FFA, the DFFF, the Netherlands Film Fund, the Netherlands Tax Credit, Eurimages and Creative Europe MEDIA.
Gravitas negotiated the deal with Bac Films and WME Independent.