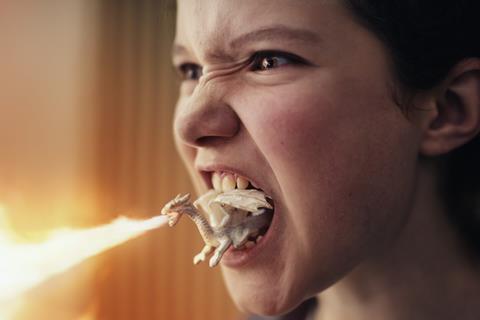 Gravitas Ventures has acquired US rights from Mk2 to Australian coming-of-age fantasy drama and Tribeca selection Blaze starring Julia Savage, Simon Baker, Josh Lawson, and Yael Stone.
Del Kathryn Barton directed the story about a young girl who suffers catatonic shock after she witnesses a violent crime. Struggling to make sense of what she saw, she ultimately finds hope within her own imagination. Barton and Huna Amweero co-wrote the screenplay.
Gravitas Ventures has set a theatrical release for January 20 2023 on Blaze, which marks Barton's feature directorial debut following the 2015 Berlinale premiere of her animation short Oscar Wilde's The Nightingale And The Rose.
Samantha Jennings produced through Causeway Films, the company she co-founded with Kristina Ceyton.
"I couldn't be more excited to share my first feature film Blaze with US audiences through Gravitas," said Barton. "Blaze above all else is a celebration of the healing capacity of the imaginary world. My deepest gratitude to Mk2 for making these screenings possible."
"Coming out of Tribeca, Gravitas immediately knew we wanted Blaze," said stated Gravitas Ventures' manager of acquisitions, Brett Rogalsky. "It is a one-of-a-kind coming-of-age film with a truly fresh voice in the space. It's an absolute gem of the film that we're excited to share with audiences."
Rogalsky negotiated the deal with Quentin Bohanna of Mk2.