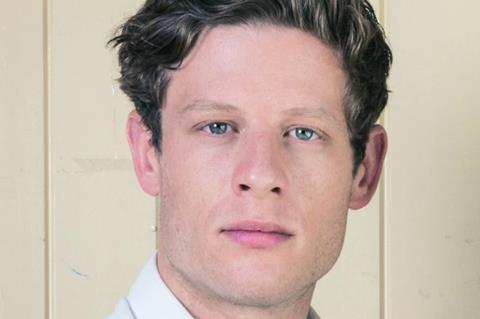 UK-based finance and sales outfit Great Point Media is teaming with The Development Partnership, the production initiative run by talent firm The Artists Partnership, on a slate of feature films.
Great Point will handle sales and fund management on the titles, the initial three of which have been unveiled: Chasing Agent Freegard, Let It Go and Rose.
Starring James Norton, Chasing Agent Freegard is based on the true story of con man Robert Hendy-Freegard, who masqueraded as an MI5 agent and fooled several people into going underground for fear of assassination by the IRA. Norton will also serve as an executive producer on the film through his banner Rabbit Track Pictures, with Captain Phillips co-producer Michael Bronner also onboard.
On Let It Go, the companies will work with producer Damian Jones (The Iron Lady) to tell the story of Stephanie Shirley, who went from being a child refugee to an entrepreneur and computer pioneer. Robyn Charteris is adapting Shirley's memoir of the same name for the film.
Rose is a gothic exploration of a couple's relationship, examining dependency, illness, guilty, loneliness and love. First-time director Jennifer Sheridan helms a script by first-time feature writer Matt Stokoe, who also stars alongside Sophie Rundle.
The Development Partnership was launched last year as a sister company to talent agency The Artists Partnership, working to link clients from the agency with production partners.
Nada Cirjanic, head of sales at Great Point, will introduce the three projects to buyers at markets in 2019.