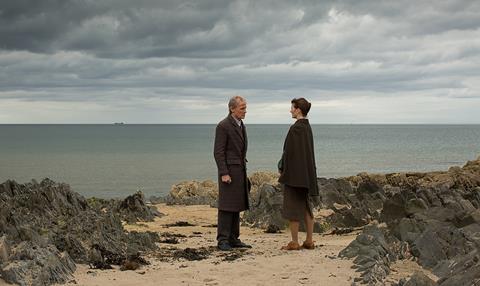 Greenwich Entertainment has acquired US rights to Isabel Coixet's Goya best film winner and Berlinale special gala selection The Bookshop starring Emily Mortimer, Bill Nighy, and Patricia Clarkson.
Coixet adapted Penelope Fitzgerald's novel about a widow in 1950s England who locks horns with a local grand dame when she opens a bookshop.
The Bookshop won three Goya Awards for best film, director, and adapted screenplay.
Greenwich Entertainment will release the film theatrically in the US on August 24. It opened in Spain recently and grossed $3.5m locally.
Jaume Banacolocha, Joan Bas, Adolfo Blanco and Chris Curling produced The Bookshop, and Arent brokered the deal with Celsius's Thierry Wase-Bailey.
"We've always admired Isabel's work and her great leads so it's a special treat to have the opportunity to handle the US release of this utterly charming and resonant ode to reading and bookshops," Greenwich co-managing director Ed Arentz said.
Greenwich Entertainment recently released Itzhak and its upcoming releases include Mountain, Westwood: Punk, Icon, Activist, Three Peaks, The Invisibles, Garry Winogrand: All Things are Photographable, and Scotty & the Secret History Of Hollywood.