Grindstone Entertainment has snapped up all North American rights to war film Forbidden Ground from Odin's Eye Entertainment.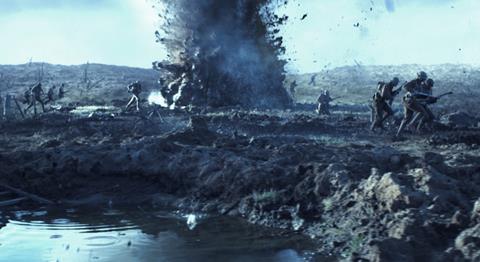 Lionsgate Home Entertainment will release the Australian-produced First World War film, directed by Johan Earl and Adrian Powers, across all media platforms.
Other territories closed by Sydney-based Odin's Eye in Cannes were German-speaking Europe (Pandastorm); Scandinavia (Atlantic); Japan (Epcott); and Encore (Airlines).
This is in addition to previous buys from the UK (Momentum / eOne); Dutch Film Works (Benelux); and Star Alliance (China).
Stan Wertlieb, a partner at Grindstone, described the action-drama as "an unexpected gem of a film", adding: "We look forward to bringing it to the North American marketplace."
Forbidden Ground is set in 1916 France and centres on three British soldiers who find themselves stranded in No Man's Land after a failed charge on the German trenches.