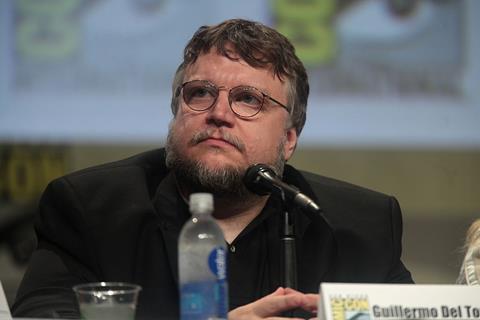 The 33rd Guadalajara film festival (March 9-16) paid tribute to Guillermo del Toro, back in Mexico after winning the best director and best film Oscars for The Shape Of Water.
The filmmaker, met with standing ovations during the festival, took part in three master classes attended by around 12,000 people and launched three scholarships. During the event he revealed plans to shoot a film in Mexico.
Del Toro also opened a new cinema named after him, one of nine new state of the art venues with a 3500-seat capacity in the new headquarters of the festival, the Cultural Centre and Cinematheque of the Guadalajara public university, which is the main public sponsor of the event.
Other private sponsors include Amazon for the first time, which brought to Guadalajara its Film Festival Stars program (FFS) through its Prime Video Direct (PVD) scheme already launched in Sundance, Tribeca, SXSW and Toronto.
Awards
Del Toro is also the producer alongside his long-time partner Bertha Navarro (Tequila Gang) of Ayotzinapa, which won the prestigious Film Press award for best documentary
Directed by Enriqe Garcia Meza, it focuses on the cover up by Mexican authorities of the as yet unsolved murders of 43 rural students in Ayotzinapa late 2014.
Other awards in the Mexican competition section included those to Jimena Montemayor's Restos del viento (Wind Traces) for best film, best director and the Fipresci prize, and Segio Umansky's Ocho de cada diez (Eight Out Of Ten) for best actor (Noe Hernandez) and actress (Daniela Schmidt) and the Film Press award for best fiction.
The Colombian-Argentinian coproduction Matar A Jesus (Killing Jesus) by Laura Mora, fresh from its awards at Chicago, Cairo and Palm Springs, was awarded best film at the Ibero-American competition section. World sales are handled by Latido.
Argentinian Anahi Berneri was named best director in the same section for Alanis. The film sold world wide by Fandango also received the best actress nod for Sofia Gala.
The four different international juries included Chicago festival topper Michael Kutza, Mexican directors Tatiana Huezo (Tempestad) and Rodrigo Pla (La Zona) as well as French legendary scholar and critic Pierre Rissient and his colleague producer Jacques Arlandis.
Industry prizes
Private sponsors backed industry strands at the festival to the tune of €600,000 in cash and services.
Female directors, just as in the Mexican and Ibero-American competition were behind the overwhelming majority of awarded films.
The 12th Guadalajara Construye works in progress strand showcased seven films selected from 55 applicants.
The Chilean production Perro bomba (Bomb Dog) by Juan Caceres won four awards. The Dominican Republic's Miriam miente (Miriam Lies) by Natalia Cabral and Oriol Estrada, and Mexicans Guiexhuba by Sabrina Muhate and OK, Esta Bien (OK, It's All Right) by Gabriele Ivette Sandoval, won two awards each.
In the 14th Ibero-American co-production meeting 13 projects were awarded among the 32 selected from 200 applicants.
Standing out was the Tribeca/Canacine award to the Mexican-Colombian coproduction Martinez by Lorena Padilla; Colombian-Spain coproduction Robin Bank by Anna Giralt; and Colombian-Sweden coproduction Clara Sola (Clara Alone) by Nathalie Alvarez.
Talents Guadalajara, an offshoot of Berlinale Talents and Doculab were held for the 10th consecutive year in the industry section of the event.
Homages
The Catalan film industry was this year's guest country, while apart from del Toro homages included those to Spanish master Carlos Saura, his Catalan colleague Ventura Pons, and local veteran actor Jose Carlos Ruiz.
The 34th edition of the festival will run March 8-15, 2019. Chile will be the guest country.