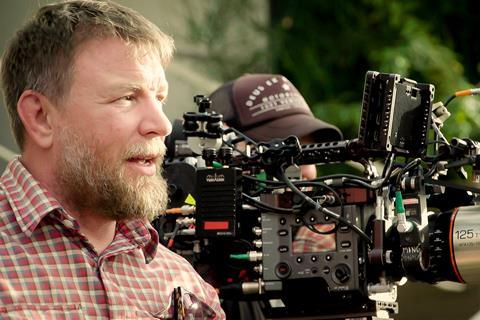 UK filmmaker Guy Ritchie has teamed up with representation organisation Creative Access to launch UK film talent development programme Set Access.
The programme will consist of two elements: a rolling paid internship scheme on UK film productions; and a development programme for emerging talent.
The internship programme will be paid for by companies participating in the scheme, and aims to create a talent pool across multiple industry roles of at least 250 candidates from underrepresented backgrounds over a five-year period.
The opportunity will initially be open to young black candidates from disadvantaged backgrounds.
The development programme will consist of mentoring and training, including monthly masterclasses. It will work towards helping those who do not fit the typical industry profile to get equal access to senior roles in the industry.
It will also be a rolling programme, and will be open to individuals from any background currently underrepresented in the UK industry.
Ritchie has funded the first year of the development programme, and has committed to hiring 10 paid interns on the production team of his next film and every subsequent one.
He is approaching other filmmakers to join him as mentors and provide internships. Matthew Vaughn, who produced Ritchie's breakthrough directorial debut Lock, Stock And Two Smoking Barrels and has worked with him on multiple occasions since, is the first to come on board, committing to 10 paid internships on his next film and beyond, and contributing to the funding of the first development programme.
"Young black people from disadvantaged backgrounds are too often at the bottom of the ladder when it comes to career opportunities, especially those in creative industries often perceived as 'closed'," said Ritchie. "We have a very modest initial goal of placing 50 young black trainees in productions as soon as the current situation allows.
"Our aim is to dramatically increase those numbers and then, as soon as we can, open up the on-set training opportunities to young people from all disadvantaged and under-represented communities – irrespective of the colour of their skin."
"Real change is not only about enabling candidates to get a foot through the door but ensuring that they will thrive once they do so," added Vaughn. "We want to see candidates from a diversity of backgrounds flourish and gain senior roles, in turn offering their insight when bringing in new talent."
"Our community has been disproportionately affected by events in recent months and we know that more than anything the one thing needed now is access," said Josie Dobrin, chief executive and co-founder of Creative Access. "Our mission is to help underrepresented communities, not just enter the creative industries but to thrive when they get in, because only then will the industry truly reflect and engage broader society."