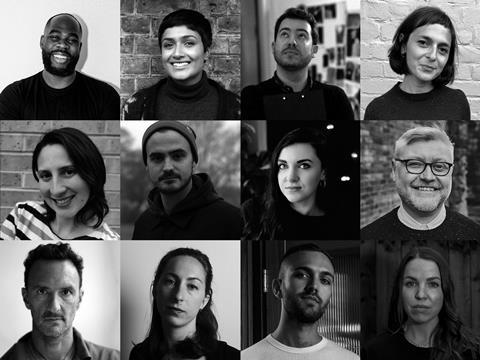 Screen Star of Tomorrow Moin Hussain is among the first round of the Film and TV Charity's John Brabourne recipients for 2020.
The talent development grant, totalling £60,000 ($76,000), is presented to a 12-strong cohort of UK writers, directors, and producers.
See below for full list
The award, which runs twice a year, provides up to £5,000 to cover expenses ranging from development to training, production and living costs, and is aimed at helping upcoming talent overcome barriers, realise career-changing projects and take vital next steps in the industry.
London-based writer-director Hussain was named a Screen Star of Tomorrow in 2018 and his short films have screened in competition at festivals including Cannes Critics' Week, Sitges, the London Film Festival, and Edinburgh.
He is developing his first feature, Birchanger Green, with Escape Films and Film4 and the project has been selected by Torino ScriptLab and Cinéfondation's Atelier in Cannes.
Other recipients include British-Sri Lankan filmmaker Chloe Abrahams, who has worked in film marketing for Dogwoof and is now developing her first feature documentary; and Liverpool-based documentary filmmaker Dhivya Kate Chetty, who explores migration and racism in her work.
The charity has also awarded a grant to director Dominic Davey to continue production on short film Eshet Chayil, a project also supported by the Pears Short Film Fund at UK Jewish Film; and half-Māori writer-director Taratoa Stappard, who has received a grant to develop his first feature, Mārama.
The awards are named after UK producer John Brabourne, whose credits included Murder On The Orient Express (1974) and A Passage To India (1984).
The second round of John Brabourne Awards in 2020 is open for applications and closes on July 31.
John Brabourne 2020 awardees – first round
Chloe Abrahams
Abraham Adeyemi
Kyla Simon Bruce
Dhivya Kate Chetty
Dominic Davey
Emily Everdee
Jack Benjamin Gill
Moin Hussain
Elettra Pizzi
Kate Phibbs
Taratoa Stappard
Jonny Tull