Lock, Stock director to follow in the footsteps of Ken Loach.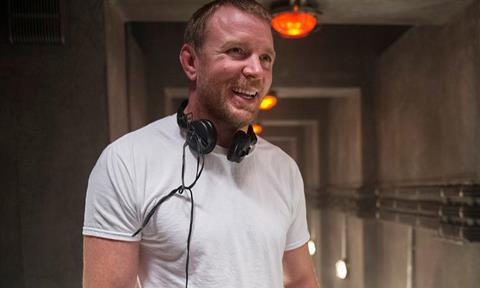 Guy Ritchie will receive the annual auteur award at the Raindance Film Festival (Sept 20 – Oct 1).
The award will be presented to Ritchie on August 15 by Raindance founder Elliot Grove at an event to mark the festival's 25th anniversary.
The auteur award is for Ritchie's achievements in filmmaking and ongoing contribution to the film industry. Last year's recipient was Ken Loach.
Ritchie's films include Lock, Stock And Two Smoking Barrels, Snatch, RocknRolla, The Man From U.N.C.L.E. and the Sherlock Holmes films. His next project is a live-action version of Aladdin for Disney.
The 25th Raindance Film Festival will take place from September 20th – October 1st in London's West End and will screen over 200 feature films, documentaries, web series, music videos and virtual reality experiences.
Elliot Grove said: "Guy has always been a great supporter of ours, having attended Raindance back in the early 90s. Guy has gone onto become a prominent figure in film, breathing new life into the British film industry when he exploded onto the scene with his cult crime comedies. Over the years, Guy has developed into a unique and stylish storyteller, we could not think of a more fitting artistic talent for this award."
The festival will announce its 2017 line-up on August 15 at Vue West End.