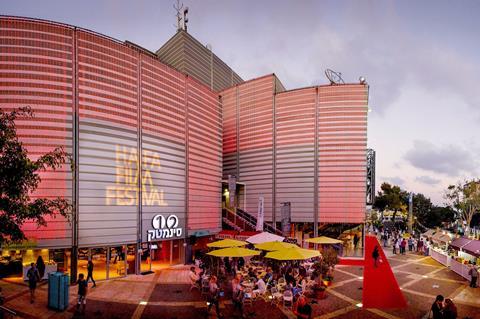 Organisers at the Haifa International Film Festival have issued a resolute statement that its next edition will take place in spite of the ongoing coronavirus pandemic.
The 36th edition of the festival, in the northern Israeli port city, is scheduled to run October 1-10, 2020.
While numerous film festivals have been forced to cancel, due to travel restrictions and quarantine measures, HIFF has said it is determined to go ahead.
A joint statement by HIFF artistic director Pnina Blayer and festival director Yaron Shamir said: "As we design our Israeli and international programs and competitions - including film industry activities - we will be guided by assembly rules set forth by local authorities while at the same time showing solidarity with the film industry, which has suffered dramatically by the closing of cinemas and the cancellation of international film festivals."
The statement added: "The festival is attentive to all of the developments in the global fight against Covid-19 and will act as needed and as the evolving circumstances dictate… We are committed to ensuring the safety of our visitors, participants and staff."
Last year's festival featured a line-up of 200 films from around the world as well as an industry programme and roster of high-profile international guests including French filmmaker Claude Lelouch, Norwegian director Hans Petter Moland and Poland's Agnieszka Holland.
The festival has only had to cancel twice since its launch in 1983 and did not take place in 1986 or 1989 due to lack of budget.
Since March 18, foreign nationals have not been permitted entry to Israel, where there have been 15,589 recorded cases of coronavirus and 208 deaths as a result of the virus.
The country is celebrating its independence day (April 28) and the government has imposed lockdown measures that will mean people may only leave their homes for essential items from 5pm today until 8pm on April 29. This is on top of ongoing rules that state all those aged over seven must wear a mask and maintain a distance of two metres from other people.