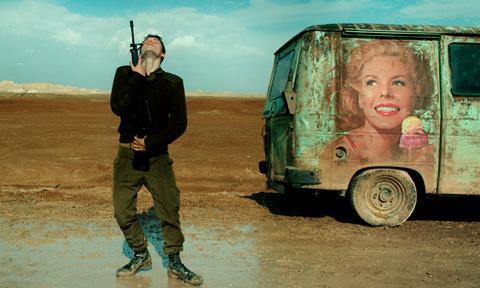 The 33rd Haifa International Film Festival (5-14 October) in Israel has unveiled its lineup, which includes 13 new Israeli films and 9 new Israeli Documentaries.
The feature competition will include exclusively Israeli productions and co-productions. It features Foxtrot, The Testament and The Cousin, which all premiere at the upcoming Vennice Film Festival.
The festival's out-of-competition slate includes a tribute to Israeli-American actor-director Mike Burstyn and will screen his new film Azimuth, which marks the 50th anniversary of the Six-Day War.
The announced line-up is as follows:
Competition:
Don't Forget Me (Israel/France/Germany)
Dir. Ram Nehari
Ewa (Israel/France/Poland/Germany)
Dir. Haim Tabakman
Foxtrot (Israel/Germany/France)
Dir. Samuel Maoz
Low Tide (Israel/France) 2017
Dir. Daniel Mann
Madam Yankelova's Fine Literature Club(Israel)
Dir. Guilhad Emilio Schenker
Montana (Israel)
Dir. Limor Shmila
Outdoors (Israel)
Dir. Asaf Saban
The Cousin (Israel)
Dir. Tzahi Grad
The Testament (Israel / Austria)
Dir. Amichai Greenberg
Out of Competition:
Azimuth (Israel)
Dir. Mike Burstyn
The Legend of King Solomon (Israel/Hungary)
Dir. Albert Hanan Kaminski
No One (Israel/Ukraine/Russia)
Dir.Lev Prudkin
Closing Film:
Shelter (Israel-Germany-France)
Dir. Eran Riklis