The film will be released in Japan in Q3 2016.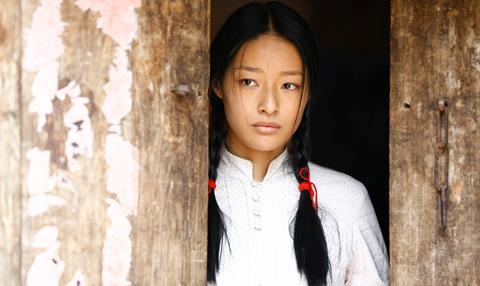 Hark & Company has acquired the Japanese rights to Chinese director Larry Yang's Mountain Cry, which recently premiered as the closing film of the 20th Busan International Film Festival, with a theatrical release in Japan scheduled for the third quarter of 2016.
Based on a short novel set in an isolated mountain village in the mid-1980s, the film follows a mysterious mute widow who becomes increasingly attached to a fellow villager assigned to care for her and her children after the death of her husband. The cast features Lang Yueting and Wang Ziyi.
"This modest film from director Larry Yang has a very powerful moving story and a message that I am confident will resonate with our audiences in Japan. The two leads are very appealing with fresh faces and great acting talent," said Satoru Iseki, director of Hark & Company, who is a long-time supporter of quality cinema, particularly from China. The company was originally founded by Hong Kong director Tsui Hark in 2001.
Iseki and Michael J. Werner, chairman of Fortissimo Films negotiated the deal, which was closed prior to the film's world premiere at Busan.
The film is the first on the initial five-film slate co-produced by Village Roadshow Pictures Asia (VRPA) and China's Hairun Pictures. The two companies will jointly release the film in China next year, while VRPA retains the rights for Australia, New Zealand and Singapore. The film was produced by Ellen Eliasoph and Victoria Hon, with Liu Yanming and Greg Basser serving as executive producers.
Yang, who studied at the Beijing Film Academy and the University of Edinburgh, previously directed Sorry, I Love You and Nana.