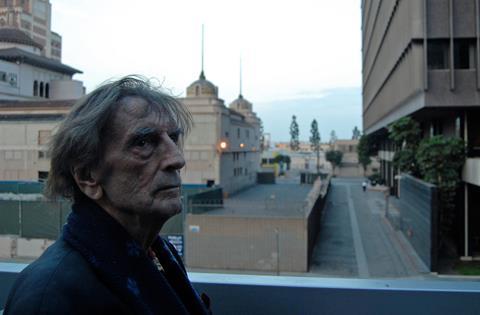 Harry Dean Stanton, the character actor who made world-weary his trademark and broke out in Paris, Texas, has died of natural causes. He was 91.
Stanton was born in Kentucky on July 14, 1926, and served in the Navy in World War Two. He set out to California after that, in search of fame and fortune.
After toiling away for years in TV and film, Stanton got his breakthrough at the age of 58 in his first lead role in Wim Wenders' Paris, Texas in 1984. That same year he appeared in Alex Cox's cult hit Repo Man opposite Emilio Estevez.
His credits include TV's Big Love, several David Lynch collaborations such as Showtime's recent Twin Peaks revival, Wild At Heart, Twin Peaks: Fire Walk With Me, and Inland Empire, as well as Alien, Escape From New York, and Pretty In Pink, among many others. Stanton was also part of the SAG-nominated cast of The Green Mile.
He recently starred in Lucky, the story of a 90-year-old atheist's spiritual awakening that launched at SXSW and screens at the BFI London Film Festival next month. Magnolia Pictures will distribute Lucky in the US on September 29 in what is likely to become a curiosity with art house fans. Magnolia holds worldwide rights.
Also likely to spark interest is Stanton's final project Frank & Ava, which is in post and chronicles the tempestuous relationship between Frank Sinatra and Ava Gardner.