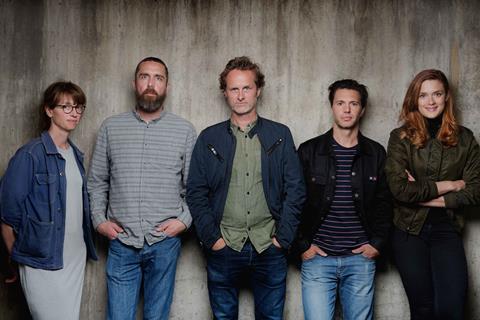 HBO Nordic has greenlit its first Norwegian original, Beforeigners, a satirical near-future sci-fi series from Lilyhammer creators Anne Bjørnstad and Eilif Skodvin.
Nicolai Cleve Broch (Acquitted) and Krista Kosonen (Blade Runner 2049) will star in the series, which chronicles a phenomenon that begins happening all over the world - powerful flashes of light occur in the ocean and people from three eras of the past begin to appear: the Stone Age, the Viking era, and the late 19th century.
Broch will play Lars Haaland, a burned -out police officer who is teamed up with Kosonen's Alfhildr Enginnsdottir, a man from the Viking age. While investigating a murder, they begin to unravel a larger conspiracy behind the origin of the mysterious mass arrivals.
The project is the second original production from HBO Nordic, a division of HBO Europe, following Lukas Moodysson's comedy series Gösta, which recently finished filming in Sweden.
Jens Lien is directing the series. His feature debut Jonny Vang premiered at the Berlin International Film Festival in 2003 and his feature The Bothersome Man played at Cannes in 2006. Executive producers for HBO are Hanne Palmquist, Steve Matthews and Antony Root.
"Beforeigners represents exactly the kind of series we want to commission: bold, smart, author-driven, and with a distinctiveness that makes it a perfect fit for HBO," said Antony Root, EVP original programming and production, HBO Europe.
Norwegian outfit Rubicon TV is producing the 6x45 minutes series. The company previously produced Lilyhammer which was a Norway-US co-production and was cancelled after its third sesaon on Netflix.
Beforeigners will premiere exclusively on HBO Nordic and across HBO Europe territories, and on HBO GO and Now in the US.
Read more: How Netflix, Amazon and HBO are expanding into Europe