The US SVoD giants are increasingly turning their attention to local-language content, particularly in Europe. Is it enough to satisfy EU lawmakers, or is this just the beginning?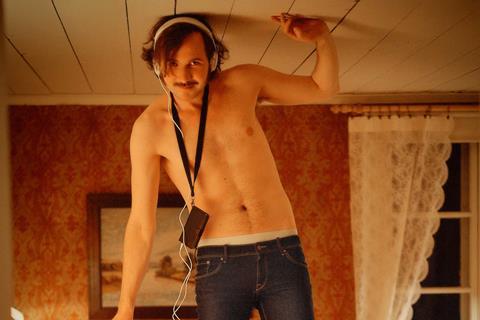 The US streaming platforms have long had their eye on Europe. Amazon and Netflix first started building their subscriber base by offering access to hit US shows and films, as well as a smattering of locally acquired programming. Then they dipped their toes into commissioning, bankrolling a handful of locally made shows with multimillion-dollar budgets and top European talent.
Now, spurred on by the success of programmes such as The Crown and The Grand Tour in attracting new subscribers, the streamers are commissioning more original programming from leading European drama and factual producers. Amazon spends a notable proportion of its $4.5bn original content budget in Europe and has drama productions up and running in France, Germany and the UK.
"What people really want to see is local, authentic storytelling in front of them," suggests Georgia Brown, director of Prime Originals for Europe. "They want stories and characters that resonate. That's what will move the needle for us."
Amazon has just launched the second series of its hit German-language drama You Are Wanted, produced by Berlin-based Pantaleon Films and Warner Bros Germany, and is now shooting its first French-language original, Germanized (Deutsch-Les-Landes) - a comedy about a German business relocating to a small village outside Bordeaux, produced by Germany's Bavaria Fiction and France's Newen.
Amazon is also co-producing a swathe of UK dramas with local producers and broadcasters, including The Widow, starring Kate Beckinsale and produced by Harry and Jack Williams' Two Brothers Productions; period adaptation Vanity Fair, produced by Mammoth Screen (both with ITV); dystopian thriller The Feed produced by Studio Lambert with UK-based European pay-TV giant Liberty Global, streaming via the latter's Virgin Media; and the BBC's terrorism drama Informer, starring Paddy Considine, Bel Powley and Nabhaan Rizwan with Neal Street Productions.
One of Amazon's most high-profile UK dramas is the adaptation of Terry Pratchett's Good Omens, a co-production with the BBC on which Amazon has first-window rights in the UK and around the world.
Brown says Amazon is flexible about whether content is co-produced or fully funded. "Our real ambition is to be the home for the best talent," she explains. "We are very collaborative. We are not too strict in terms of our funding models - they are evolving almost hourly at the moment. As long as it's a wonderful creative idea that will deliver real impact for our customers, we will consider anything."
As for the kind of content she is looking for, Brown says Amazon wants something for everybody given the streaming service's broad audience. "I can't be too prescriptive. I would never be the kind of commissioner to say, 'I am desperate for a crime drama in France,' or, 'I must have a medical show in Germany.' It is much more organic than that," she says.
Netflix, HBO and Sky
Netflix recently spotlighted its push into European production with a high-profile showcase launch in Rome in April. It plans to increase its content spend across the continent, with $1bn earmarked out of a total $8bn for original European productions this year - more than double its 2017 total. The company is expanding both its English and foreign-language offerings, with new dramas going into production in the UK, Spain, Germany, Italy, France, Poland, Turkey and the Netherlands.
Netflix says it has originated 100 projects from the EMEA region in 2018. Downton Abbey creator Julian Fellowes is writing The English Game about the invention of football, which is produced by 42, while Idris Elba is producing and starring in new comedy Turn Up Charlie.
Further Netflix projects include Luna Nera, an Italian genre series about witchcraft that is being produced by Fandango, and The Wave, which is Netflix's third original series from Germany. "We're committed to being a voice for European entertainment," said Netflix chief content officer Ted Sarandos at the Rome launch.
It is not just streaming giants Amazon and Netflix that are busy creating new European content for their platforms. HBO and Sky are ramping up their local-language activity, while Disney is readying its own major over-the-top (OTT) launch next year and Apple is starting to spend more on content.
Despite its satellite pay-TV roots, Sky is expanding its streaming offer across Europe - which is now available in the UK, Ireland, Germany, Austria, Italy and Spain. Its most recent OTT service was launched in Switzerland in March.
Sky aims to release four original drama series every quarter this year to help bolster its subscriber base, many of them co-produced with partners such as HBO and Altice Studio. Among the new offerings are Paolo Sorrentino's The New Pope (with HBO) as well as the German, French and English-language submarine drama Das Boot, from Sky Germany, Bavaria Fiction and Sonar Entertainment, adding to a slate that already includes Riviera with Altice Studio and Gomorrah, produced by Sky Atlantic, Cattleya and Fandango in association with Beta Film.
Meanwhile, HBO Europe is developing country-specific shows across Europe, both for its streaming services in Spain and Scandinavia and for its cable, satellite and OTT subscribers in Central and Eastern Europe. Three new HBO Europe dramas went into production in March: Lukas Moodysson's comedy Gosta, which is shooting on location in southern Sweden; Romanian-German thriller Hackerville, which teams the co-creator of Deutschland 83 with Palme d'Or winner Cristian Mungiu's production company; and Oscar-winning director Danis Tanovic's Success, set in contemporary Zagreb, Croatia.
Local original programming is at the heart of HBO's offering to the consumer, says Antony Root, EVP for original programming and production at HBO Europe. "As we grow our OTT service across Europe, we believe we can connect more directly and personally with subscribers through scripted programming that is written and produced in their own languages and from within their own cultures," he says.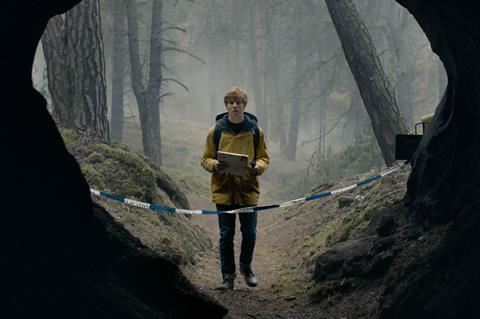 Root notes HBO's experience in central Europe, where it has operated since 2010, supports this. "We expect our original programming to outperform most of the shows acquired from the US. We take a leaf out of HBO's US playbook - we want our shows to be bold, ambitious and authored. We want them to engage both heart and mind. We want them to stand out as distinctive screen entertainment in the noisy media universe."
The streamers often expect their local productions to perform well outside their territory of origin. Netflix says shows such as Dark (Germany), Suburra (Italy), Las Chicas Del Cable (Spain) and Black Mirror (UK) are connecting with consumers locally and globally. Dark, for example, has generated "unexpected fandom" in countries such as Chile, Bangladesh and Canada, according to the company. It claims that for every hour watched in Germany, nine hours were watched internationally.
"Our belief is that great storytelling transcends borders," said Sarandos earlier this year, citing the power of Netflix to give a worldwide platform to content creators from different countries, languages and cultures.
Meanwhile, Brown says Amazon's first series of German thriller You Are Wanted was its most watched show ever in German-speaking territories, "but what was fascinating for us was that 40% of our audiences came from the international market". It proves, she adds, that the best story­telling can resonate with viewers around the world.
Last month, Amazon held the official launch for the second series of You Are Wanted in Los Angeles, a move that symbolised its confidence the German-language show can travel the world. "People are often focused on the US, but the bar-raising quality of what is being produced in Europe now is worth shouting about," says Brown.
Politics
Of course, increased spending on European content is about more than driving subscriptions for streaming platforms. It is also about politics. Some EU broadcasters, producers and politicians believe the US streaming platforms should be spending much more than they do currently on original content from Europe.
Despite the rapid growth of the streamers, their local programming spend pales in comparison to rival European broadcasters. The $1bn Netflix has earmarked for originals across Europe is far less than the BBC's $2.3bn and ITV's $1.3bn TV programming budgets for the UK alone.
In April, EU lawmakers struck a preliminary deal that will allow countries to force online streaming services to fund more European films and TV shows. The proposed law - which, at the time of going to press, needs to be approved by the European Parliament and EU member states - extends the EU's broadcasting rules to online video services and includes a quota of 30% for European works on VoD platforms.
Should the law take effect, it could mean the streaming platforms stepping up their European spend even further - and driving up competition for top European talent to even greater heights.