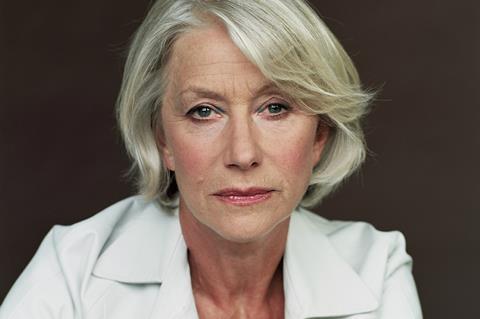 UK actress Helen Mirren is to receive the honorary Golden Bear for lifetime achievement at the 70th Berlin International Film Festival.
The Oscar-winning actress will also be the subject of an homage featuring several of her films including The Cook, the Thief, His Wife & Her Lover, The Good Liar, The Last Station and The Long Good Friday.
Mirren will receive the award on February 27 at a ceremony that will also include a screening of Stephen Frears' The Queen, for which she won the Oscar and Golden Globe for best actress in 2007.
She was last at the Berlinale in 2015, alongside co-star Ryan Reynolds, with Woman In Gold.
Mirren was most-recently on screen in HBO-Sky drama Catherine The Great and alongside Ian McKellen in thriller The Good Liar, which recently opened in Germany. Her upcoming features including Fast & Furious 9, reprising her role as the savvy mother of Jason Statham's Deckard Shaw.
The 70th Berlinale will run February 20 to March 1, which is later than usual to accommodate next year's Academy Awards, which shifted to an earlier date.