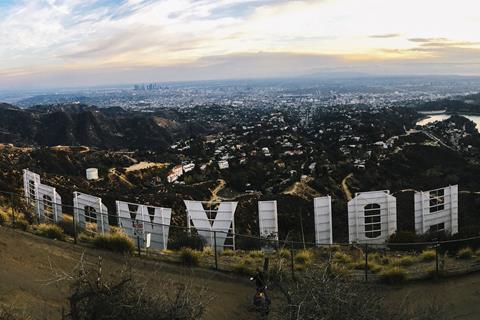 One day after the Writers Guild of America (WGA) sued Hollywood's top four agencies over packaging fees, the agencies struck back over the technicalities of who can find work for whom, before the WGA promised the first wave of letters from A-list clients firing their agents were due to arrive at the agencies on Monday.
In a memo to WGA members late on Thursday (18), the guild said more than 92% of the approximately 800 members who signed the Statement of Support in favour of a revised code had sent termination letters to their agents.
Earlier in the day, the Association Of Talent Agents (ATA) said it was "evaluating all legal options" as it attacked the legality of the WGA's so-called 'delegation of authority', instructing writers who have fired their agents to use the representational services of managers and attorneys instead.
ATA executive director Karen Stuart said in a letter to agents that the law was clear and that numerous decisions by the California Labor Commissioner have determined that "no one other than a licensed talent agent – not a manager, not an attorney – can procure employment on behalf of an artist."
Stuart described as "shocking and disturbing" the WGA's position, indicated in a message sent out by WGA West on Wednesday, stating it will cover any damages awarded against managers and attorneys who find work for clients, and sue those who refuse to help writers who were without agents.
On Wednesday the WGA filed suit against William Morris Endeavor, Creative Artists Agency, United Talent Agency and ICM Partners, arguing that packaging fees were unlawful and seeking to block future use of the practice.
The WGA issued the following statement on Thursday evening in response to the ATA: "The Supreme Court has noted that the purpose of the Talent Agency Act is to protect artists from the abuses of talent agencies, including the "concealing [of] conflicts of interest." Marathon Entertainment, Inc. v. Blasi, 42 Cal.4th 974, 984 (2008). It is ironic that the ATA is now using the Act to deprive writers of fair representation while agents demand to continue such conflicts of interest."