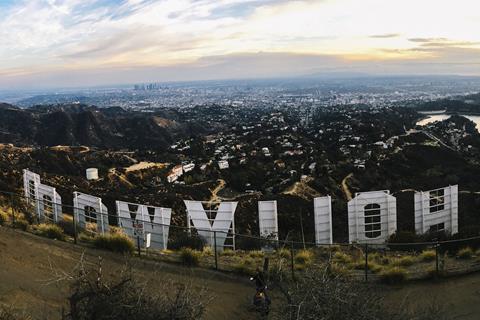 The Writers Guild of America (WGA) has made the next move in its dispute with agents by filing a lawsuit against the big four Hollywood agencies claiming that packaging fees are illegal under California and US law.
The suit, filed in Los Angeles Superior Court, calls for a judicial declaration that packaging fees – one of the two core issues in the dispute - are unlawful and an injunction stopping agencies from doing packaging deals in future. It also seeks damages for writers and the repayment of "illegal profits" by the agencies.
As well as the East and West branches of the WGA, a handful of individual writers, including The Wire creator David Simon, are among the suit's plaintiffs. The defendants (none of which immediately responded to requests for comment) are William Morris Endeavor, Creative Artists Agency, United Talent Agency and ICM Partners.
In a statement responding to the lawsuit announcement, Karen Stuart, executive director of the Association of Talent Agents (ATA), of which the big four agencies are all members, said: "This development is ironic given that the Guild itself has agreed to the legitimacy of packaging for more than 43 years. Even more ironic is the fact that the statute the WGA is suing under prevents abuses of power and authority by labor union leaders, even as the Guild has intimidated its own members and repeatedly misled them about their lack of good faith in the negotiating room."
The Guild's move, the statement went on, "confirms that the WGA's leadership is on a predetermined path to chaos that never included any intention to negotiate. Knowing that it could take months or even years for this litigation to be resolved, WGA leaders are unnecessarily forcing their members and our industry into long-term uncertainty."
The suit claims that packaging fees violate California's fiduciary duty law because talent agents are 'fiduciaries' required to represent writers with undivided loyalty and without conflicts of interest. Packaging, says the complaint, frequently pits the interests of agencies against those of its writer clients.
Packaging fees also, says the action, violate the so-called "anti-kickback" provision of California's Unfair Competition Law. That statute prohibits representatives of an employee receiving "money or other things of value" from the employee's employer.
At a press conference, WGA lawyers said "thousands" of member writers have fired their agents since the Guild and the ATA broke off talks last Friday (12) after failing to reach a new agreement on packaging and agencies getting into production.
Casey Pitts, from Altshuler Berzon, one of the law firms filing the suit on behalf of the Guild, said the fact that packaging has been going on in Hollywood for decades "isn't a defense. The abuses of packaging have become increasingly appalling over the recent few years and the other efforts to address packaging have so far not been successful. So the time is right to bring this lawsuit to end these clear violations of the California law."
WGA general counsel Tony Segall said that while the Guild has attempted to rein in the agencies in the past, "The measures by which we tried to manage packaging and mitigate its conflicts have failed. It's time to ban it altogether."
Asked if the Guild has the resources to stand up to the agencies, Segall said: "We're prepared for this fight. We will see it through to the end. We are confident that we have the resources to prosecute this legal action and any others that we undertake."