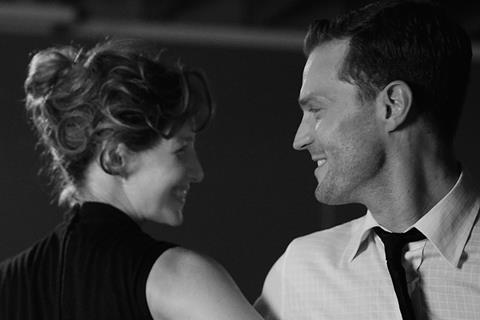 Every US major in Hollywood has now put its distribution plans in Russia on hold after Paramount and Universal issued statements in response to the Ukraine crisis.
A statement issued by a Universal spokesperson on Tuesday afternoon (March 1) said, "In response to the ongoing humanitarian crisis in Ukraine, Universal Pictures has paused planned theatrical releases in Russia."
Screen understands this means Focus Features' planned March 10 release in Russia of Kenneth Branagh's Oscar-nominated Belfast will not proceed at this time.
Earlier in the day a Paramount spokesperson said, "As we witness the ongoing tragedy in Ukraine, we have decided to pause the theatrical release of our upcoming films in Russia, including The Lost City, and Sonic The Hedgehog 2. We stand by all those impacted by the humanitarian crisis across Ukraine, Russia, and our international markets and will continue to monitor the situation as it unfolds."
On Monday Disney and Sony said they were suspending upcoming theatrical releases including Pixar's Turning Red, which had been set to open in Russia on March 10, and Morbius, which was scheduled for March 24.
Warner Bros paused the imminent March 3 release of The Batman but did not go as far as saying it was putting its entire upcoming release slate in Russia on hold. The studio will launch the Robert Pattinson and Zoe Kravitz tentpole directed by Matt Reeves in a number of countries this week ahead of the March 4 North American debut.
It is understood films currently on release in Russia will play through the end of their licensing period. These include 20th Century Studios' ensemble murder mystery Death On The Nile via Disney; Sony's Uncharted starring Tom Holland and Mark Wahlberg; and MGM's Cyrano starring Peter Dinklage via Universal Pictures International, among others.
On Monday the Motion Picture Association released a statement expressing its "strongest support for Ukraine's vibrant creative community who, like all people, deserve to live and work peacefully."
Meanwhile Netflix confirmed it is suspending plans to carry state-owned channels on the platform in Russia, despite a new law that comes into effect in Russia today (1) mandating platforms including streamers to carry 20 major Russian federal television channels." Given the current situation, we have no plans to add these channels to our service," a Netflix spokesperson told Screen.
Hollywood studios and streaming companies continue to weigh up whether to distribute their slate in Russia. While many cinemas in the country are privately owned, the question of advertising spend is more troublesome as president Putin's regime is understood to own a significant number of media platforms.