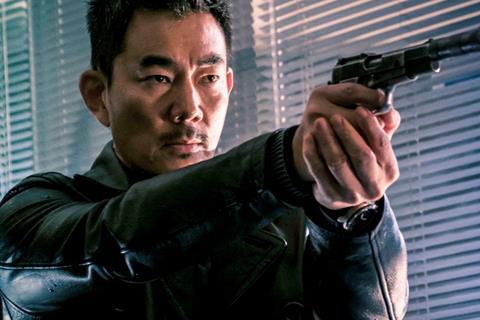 Renny Harlin's Chinese-language crime thriller Bodies At Rest will open this year's Hong Kong International Film Festival (HKIFF), while Francois Ozon's By The Grace Of God will close the 15-day event (March 18-April 1).
Starring Nick Cheung and Richie Jen, Bodies At Restis co-produced by Hong Kong's Media Asia and Beijing-based Wanda Pictures and is scheduled for release in April. Ozon's By The Grace Of Godrecently won the Grand Jury Prize at the Berlin Film Festival.
HKIFF also announced that its long-running Firebird Award - Young Cinema Competition will be expanded this year with a new section for Chinese-language films.
Chinese actor and director Jiang Wen will head the jury for the Firebird Awards, which also includes actor Tony Leung Ka-fai, actress Yu Nan and film scholar David Bordwell. Chinese auteur Lou Ye's The Shadow Play will be screened at the ceremony following the announcement of the awards.
Master classes at this year's 43rd edition of the festival include Asghar Farhadi, who will meet the audience following a screening of Everybody Knows; Korean master Lee Chang-dong, who will present Burning and a restored version of Peppermint Candy; and Jiang, who will show Hidden Man.
Other filmmakers in attendance include Berlinale best director winner Angela Schanelec, documentarian Vitaly Mansky and Taiwanese master Tsai Ming-liang.
Gala screenings at the festival include Stanley Kwan's First Night Nerves and Berlin Golden Bear winner Synonyms, directed by Israel's Nadav Lapid, while Peter Jackson's They Shall Not Grow Old will also be screened as a special presentation.
HKIFF has also teamed with the Korean Film Council (KOFIC) to co-present the "Centenary of Korean Cinema", which will showcase 10 classics in addition to new films from South Korea.
French Night will feature a screening of The Sisters Brothers, with Jacques Audiard in attendance, and the festival is also teaming with the Hong Kong Philharmonic Orchestra to present "Swire Classic Insights: Michael Nyman 75th Birthday – Beyond The Piano", a concert honoring the UK composer.