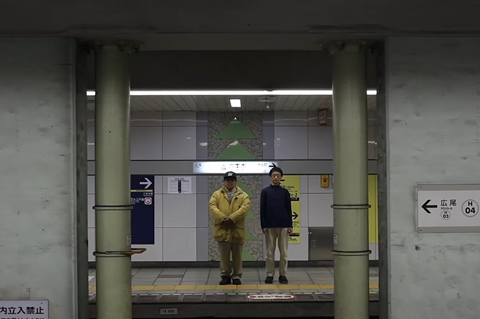 Hong Kong-based sales outfit Good Move Media is handling international sales on Japanese documentary The Atonement (Aganai), which explores the aftermath of the 1995 Tokyo sarin gas terrorist attack.
The director of the film, Atsushi Sakahara, was one of the 6,000 people injured in the attack on the Tokyo metro by the Aum Shinrikyo cult, which also killed 13 people. In his feature-length documentary, he embarks on a journey with the cult's executive, Hiroshi Araki, to record the parallel experiences of a victim and perpetrator.
After being injured in the attack, Sakahara moved to the US where he produced David Greenspan's short film Bean Cake, which won the Palme d'Or for best short at Cannes in 2001. He directed and produced a second short, Don't Call Me Father, in 2012.
Sakahara suffered lifelong damage to his nervous system and post-traumatic stress disorder following the attack. He got married, not realising his wife had been a member of the cult, and later divorced her. The head of the cult, Guru Shoko Asahara, and 12 of his followers on death row in Japan were executed in July 2018.
Produced by Good People Inc, the documentary is currently in post-production and scheduled for delivery in spring. Good Move Media is handling the film as part of its output deal with HKIFF Collection, the acquisitions arm of the Hong Kong International Film Festival.