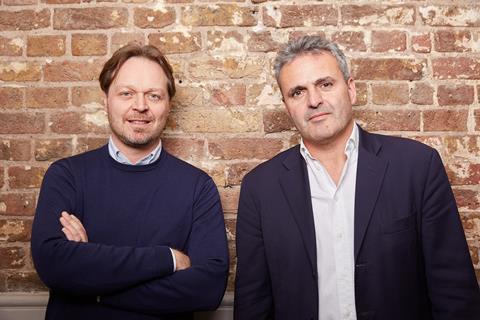 UK distribution, sales and production outfit Altitude Film Entertainment is plotting a feature film adaptation of best-selling children's book series Horrible Histories.
Scheduled to go into production next year, Horrible Histories: The Movie is being produced by Altitude with Citrus Films, the company whose television arm is behind small-screen adaptations of the property.
The forthcoming film will be set in Roman Britain and Altitude chairman and co-CEO Will Clarke revealed that it could be the first entry in a series of features: "We very much see this as a franchise with rich and incredibly funny source material to produce further films in the series."
Horrible Histories: The Movie has been written by Jessica Swale, the Olivier award-winning playwright of Nell Gwynn. Dominic Brigstocke, winner of multiple Baftas for the TV version of Horrible Histories, will direct the feature.
Producers are Brigstocke with Altitude's Will Clarke and Citrus Films' Caroline Norris and Giles Pilbrow. Executive producers are Lion Television's Richard Bradley, Altitude's co-CEO Andy Mayson, MD of international sales Mike Runagall and head of development Bradley Quirk.
Will Clarke commented: "Horrible Histories: The Movie has been a huge passion project of mine since establishing Altitude. We have been working hard with Caroline, Dom, Giles and Jessica for three years in developing this for the big screen and we are now thrilled to be moving forward into production next year."
Caroline Norris said: "Making the TV series was more fun than should strictly be allowed, so we can't wait to supersize that sketch show DNA for the big screen."
Terry Deary, author of Horrible Histories, added: "I am Horribly thrilled to be working with Citrus and Altitude; they're real high flyers (geddit?… oh never mind)."
Altitude turns five
As Altitude celebrates its fifth birthday, Horrible Histories: The Movie marks the company's first production as a bonafide UK indie film studio.
"I'm also extremely proud to have this as the first film that will prove Altitude's strengths as a fully integrated, independent British film studio," added Clarke.
The company's recent hits include Moonlight and Lady Macbeth, and it currently has Daphne on release in the UK and Loving Vincent out this Friday. Its recent acquisitions include Michael Pearce's Toronto hit Beast and Emily Harris's upcoming gothic drama Carmilla.