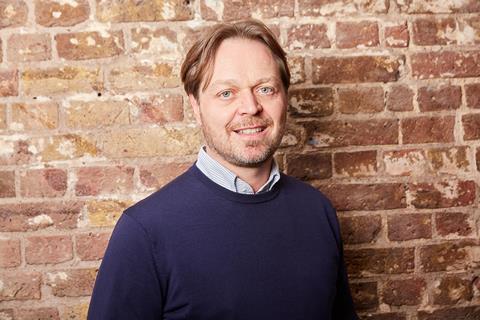 With 11 films in the BFI London Film Festival including The Florida Project and Loveless, and high on recent box-office successes including My Scientology Movie, Moonlight and Lady Macbeth, UK production, sales and distribution entity Altitude is in a festive mood as it celebrates five years in business during the festival.
Chairman and co-CEO Will Clarke – who founded Optimum Releasing in 1999, before selling to Studiocanal and then exiting in 2010 – talks to Charles Gant about the next stage for Altitude.
Screen: You've expanded to 20 staff and have been building the distribution side of the company. Tell us about Altitude 2.0.
Clarke: We're rethinking the company in regard to how do we build on the success that we've had. It's basically recalibrating the company as a media company. So, yes, film is extremely important, but also expansion on a number of other fronts. Expanding the film distribution company, and building the slate out. And also the scale of those movies through a vertical integration of our production and sales operations.
We'll be doing two films a year on the production side of things, retaining UK distribution rights. And the expansion of production in regard to committing to more development, some of which we are doing in partnership with the BFI, Film4 and BBC.
You are expanding into television?
The quick answer is yes. We are implementing a strategy at the moment.
Will that involve new staff hires?
It will.
You say expansion into a number of other fronts – can you talk about those?
Not at the moment. It's all brand new. I've been working on it for about a year, and there will be more to say in the coming months. But it's a big step for us and it's a big push for us.
You've expanded a lot since you started the company with Andy Mayson and Mike Runagall in 2012. Do you have financial backers?
It's me. I backed myself and some great individuals. But I invested In Optimum, back in the day. I didn't have as much money in 1999. It gives you independence. We've had approaches. We've had talks. But none of them have felt right. We're fully independent, we can make the decisions we want to make. And we have fun. It's a difficult market at the moment.
Which you are expanding into…
It's becoming like the late '90s. It's bizarre the parallels from when I set up Optimum. It's strange, if not a little spooky. Just in terms of the way the distribution market has evolved, and the opportunities that I think are available.
What do you mean by that?
Much like the '90s, there was either niche, breakout or mainstream and nothing in between, and we've got to that point now.
There are still several medium-sized companies there.
But they're doing their own things. And they're not buying from the open marketplace, which we are, we've got a massive appetite. We are also releasing 25-30 films purely for home entertainment.
You mean the likes of Lionsgate and Studiocanal are focusing more on their own productions?
Yes, and I can see why. It was something I was very keen on at Studiocanal, to push that in terms of homegrown films. You can mitigate risk through international sales and expand upon a library ownership as well. But I think our slate over the next 18 months illustrates the point that you can find wonderful films in the marketplace.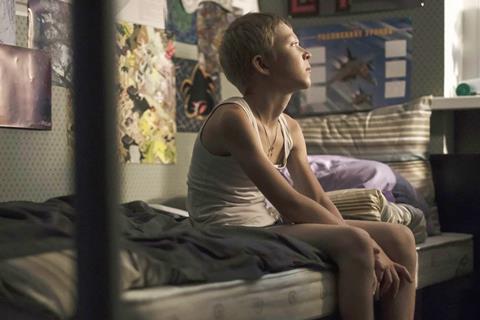 With Altitude, did you have a five-year plan and has it been enacted?
We're making it up as we go along. We knew stages when we were ready to expand into distribution. We probably did it a little early in the evolution of the company.
Hamish Moseley became available because of the eOne-Momentum merger, so let's grab him?
You're absolutely right in that regard. In terms of the evolution, the investment, it wasn't the greatest time to go into distribution because it's very cash-intensive, but we felt, Hamish is there, let's jump.
Do your relationships with new streaming platforms mitigate your risk?
We do a lot with Amazon who are being very supportive. We do a lot with Sky. We hope to do more with Netflix. We are working with everyone, but in particular we've done a lot with Amazon on the theatrical slate over the last 18 months.
How did you manage to snag Sean Baker's The Florida Project?
We bought it on promo and script. Actually ICM pitched it to me, and I wanted to do it then, just on a pitch.
For me, it was so clear, just in terms of America. Where Moonlight is about race and sexuality, this is about poverty, and I think that's extremely powerful in the context of the world that Sean has created.
We loved Tangerine. I was very jealous that Metrodome had Tangerine. Then when we had the luxury of seeing the promo, for Protagonist it was just keeping us at arm's length, because when I'm convinced, I'm all guns blazing. It was them deciding whether they wanted to sell it, and me trying to convince them to sell it to us. We took a huge swing.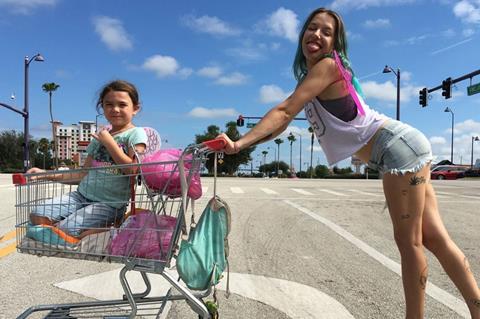 For us, in Cannes, it was myself, Andy and Hamish, sweating profusely in the first screening at 11am in the morning. We just kept smiling. Our expectations were high, but it exceeded our expectations.
What about Moonlight and your relationship with A24. Was that basically a service deal?
No, it's not. It's a film that we released and they had the materials to position it. All films are different. All deals are different. You can only cut it certain ways, but it's not that kind of deal, no. It was a collaboration. Hopefully we'll be able to replicate that and do something else together.
Are you still investing in the company?
My investment stopped a few years ago. The expansion is being funded from the balance sheet. We're trading profitably, and when you have that, you're on a sound footing, and then you can expand. Within probably one of the most challenging environments in film that I've known, we've done better than we thought when we set out. I feel we can now accelerate the growth of the company.
Without taking too big a risk on an individual project?
I've always had a sense of deep responsibility to the staff. You are playing with their futures. I didn't do it at Optimum, and I'm not planning to do it here. It's a managed growth and then an expansion of the managed growth. We've all learnt a lot over the past five years. We've got the collective experience of a big company in a small operation. The individuals involved, we have been in this industry for quite a long time.