Development titles revealed as sci-fi Identicals [pictured] picked up by Arrow Films for UK.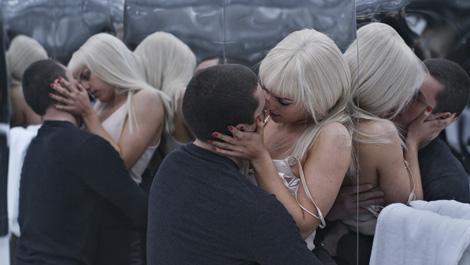 London-based Hot Property Films has revealed details of a new sci-fi project in development and a UK deal for psychological thriller Identicals (aka Brand New-U).
The production company, founded by producer Janine Marmot and BAFTA-winning writer-director Simon Pummell, has begun work on Piper. The sci-fi story is set on an abandoned space station and explores what happens when artificial intelligence creates new links between human and animal.
This is on top of the previously announced Dogfight, based a short story by cult sci-fi writer William Gibson, co-written with Michael Swanwick, that will be directed by Pummell. The film centres on a fighter who struggles to make good in a future world of illegal 'simulated sensorium' boxing and holographic gaming.
It marks the latest move into sci-fi for Hot Property, having previously made thriller Identicals, released in the US by Samuel Goldwyn Films on March 25.
Identicals, directed by Pummell and titled Brand New-U when it received its world premiere at Edinburgh International Film Festival last year, has been picked up by Arrow Frilms from sales agent The Match Factory for release in the UK later this year.
Identicals will also screen at the Sci-Fi London International Film Festival (Apri 27-May 6).
Pummell previously won a BAFTA for the Marmot-produced documentary feature Bodysong (2003), about the process of life told using footage from 100 years of cinema and scored by Radiohead's Jonny Greenwood.
Producer Marmot is also developing Ned Beauman's The Price On Your Head, feature documentary Fear Of The Unknown with Michael Whyte (Looking For Light, No Greater Love), in addition to fiction and documentary projects with Grant Gee (Innocence Of Memories, Joy Division).